I look forward to Alaina's birthday party every year. It's kind of hard to believe I've been creating cakes and sweets tables for her since she was three.  They are always fun and this year Alaina wanted a Minecraft party. I had fun finding table decor to go with the theme. Links to all the wonderful vendors are listed at the end of this post. Happy 9th birthday Alaina!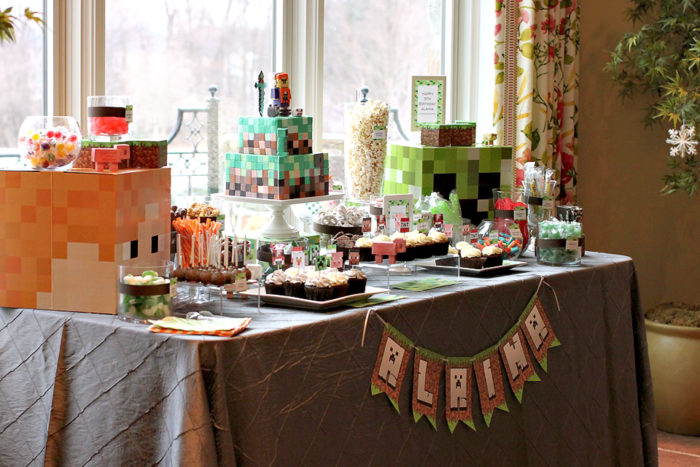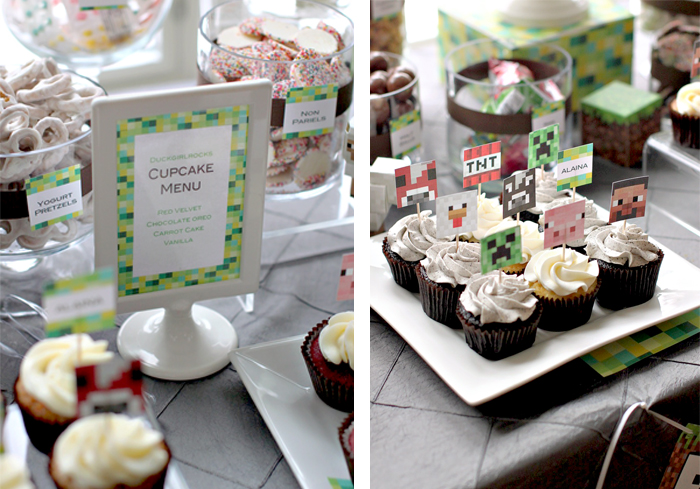 The green pixel pattern digital paper is from Prettygrafikdesign. Other colors are included too.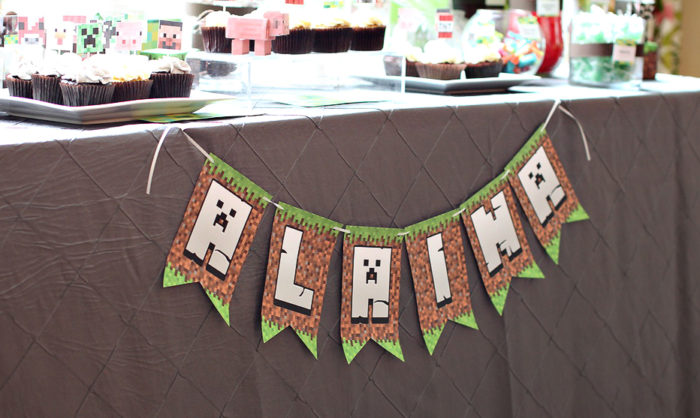 The banner letters are available from the Etsy shop  Pixland. It was just perfect.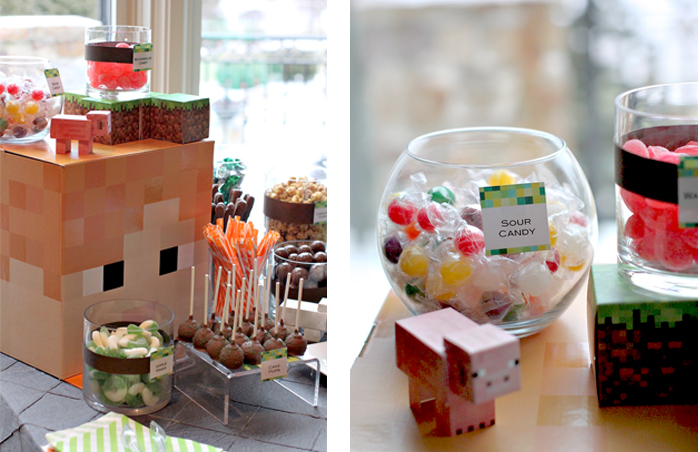 The Minecraft Alex Head and animal paper cut outs are from Amazon.  And, I absolutely love Amazon Prime for the free 2 day shipping. It's pretty much the best and a life saver 🙂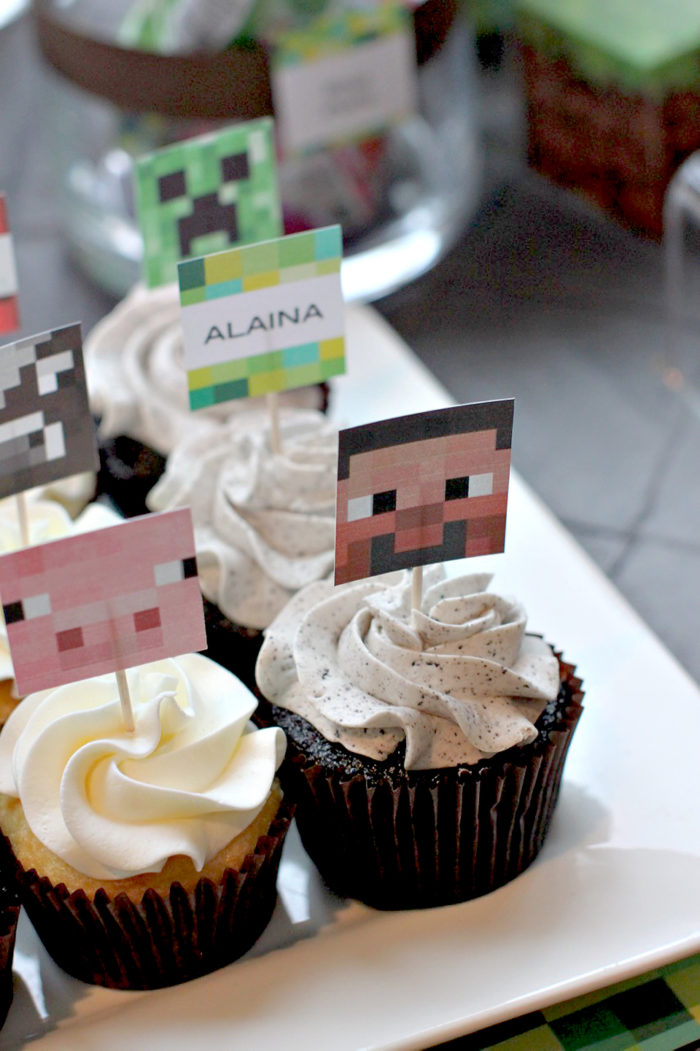 The cupcake topper were made from a free printable from Just Peachy Designs. Just cut them out and tape a toothpick to the back.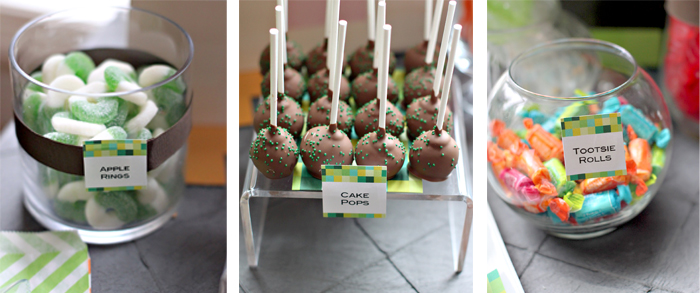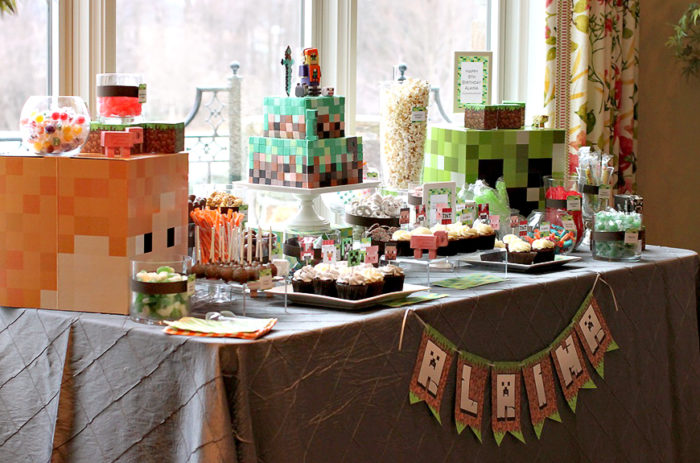 Happy birthday Alaina!! xoxo
Product Sources:
Cupcake topper printables (free) : Just Peachy Designs
Banner: Pixland
Green pixel pattern: Prettygrafikdesign
Minecraft mini cut outs: Amazon
Minecraft Alex Head: Amazon
Minecraft Creaper Head: Amazon
Catering and event design: The JDK Group, David Everett