It's always extra fun when I get to make something sweet for someone special in my family. Today, I'm sharing a baby shower cake and sweets table I created for my wonderful nephew Corbin and his wife Stephanie for their baby shower. Since I'm way behind on blogging, they have welcomed their beautiful daughter Madison into the family and I'm so happy for them.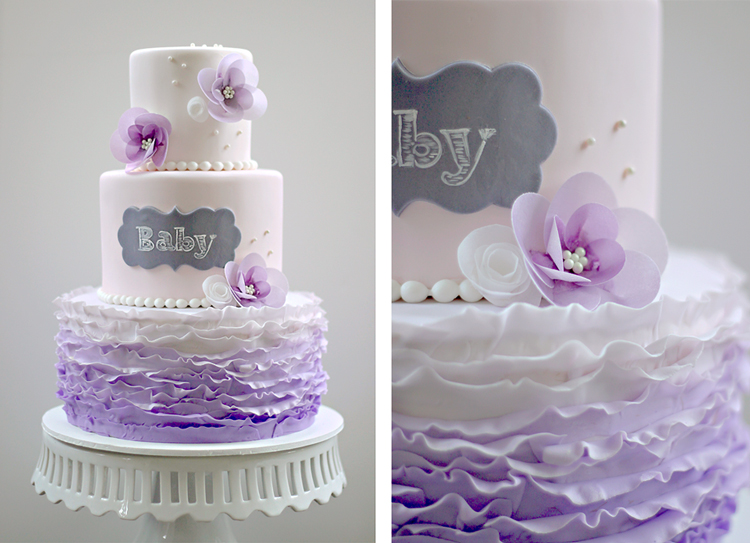 The cake included ombre ruffling, a little chalk art accent and delicate edible wafer paper flowers.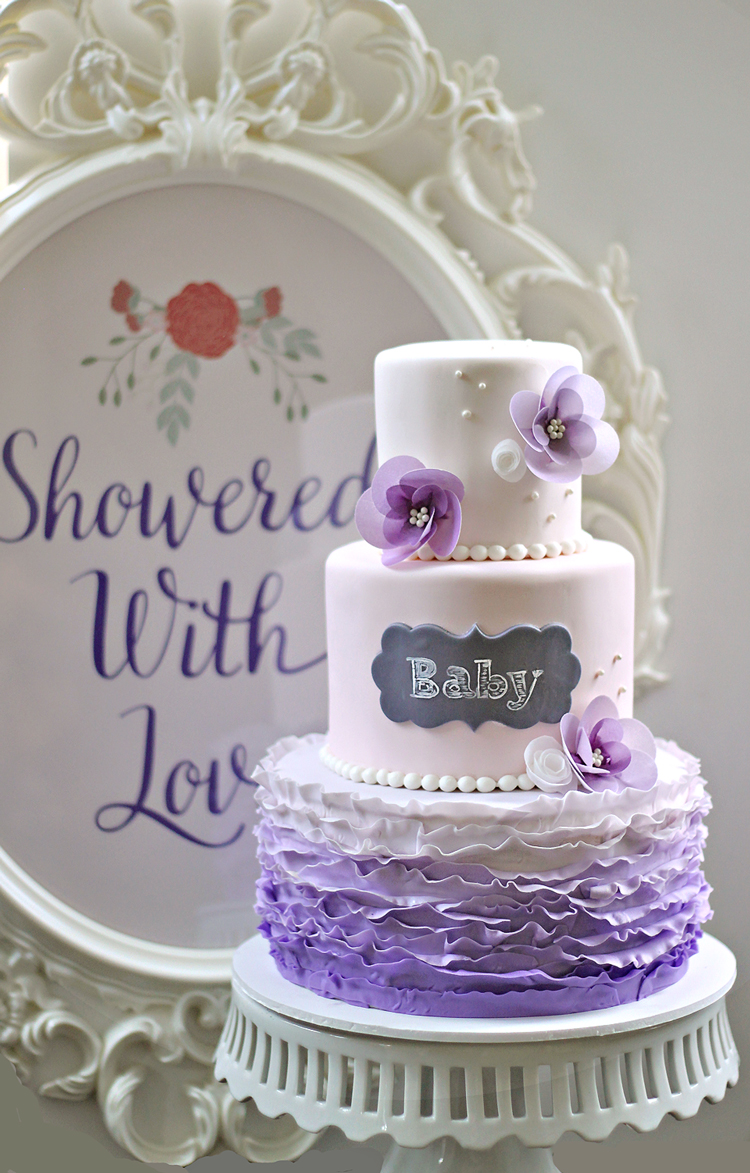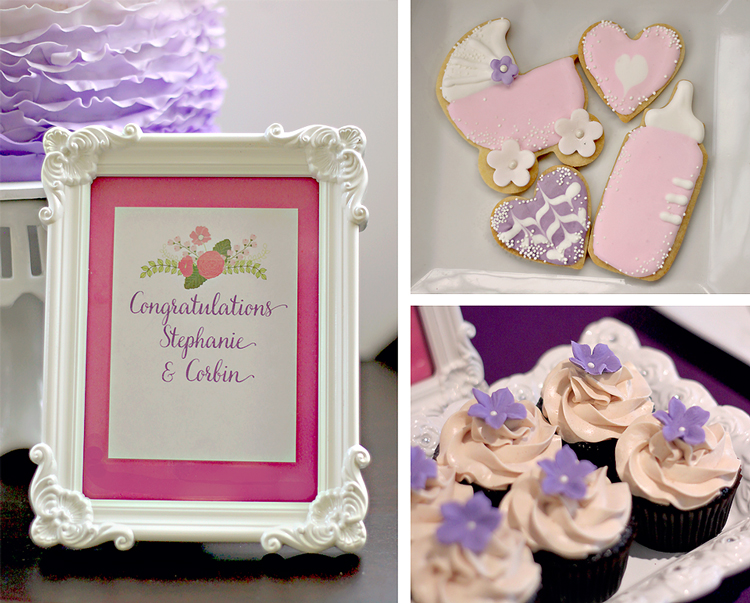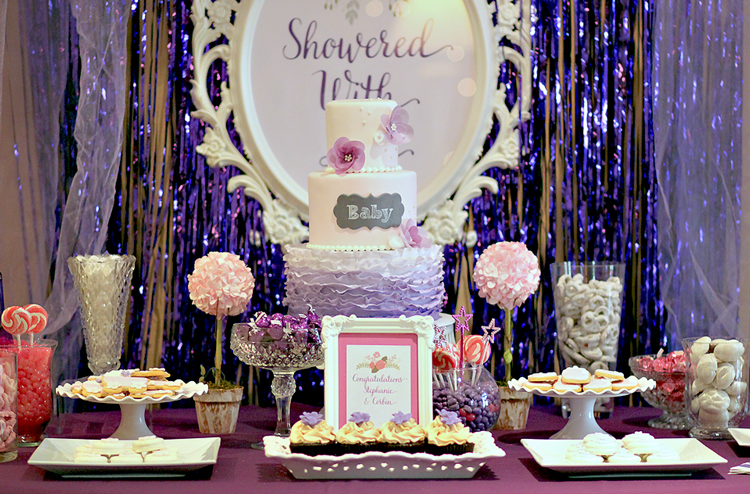 The sweets table included a framed sign I created for the backdrop and an assortment of cupcakes, cookies and candy in pinks and purples. You can get the frame from Ikea.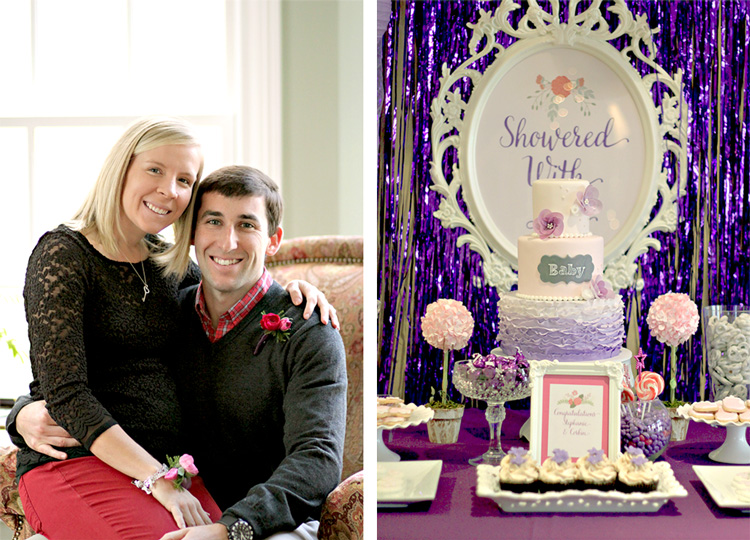 Congrats again Corbin and Stephanie and welcome to the family baby Madison 🙂