The adorable Mazzy is one and her super creative and talented mommy Cyndi threw the most fabulous Alice in Wonderland theme party to celebrate. Cyndi was one of my very first brides and I'm so honored to be a part of her families many amazing celebrations. This cake was so fun to create. I designed a topsy turvey cake with an edible sugar tea cup on top.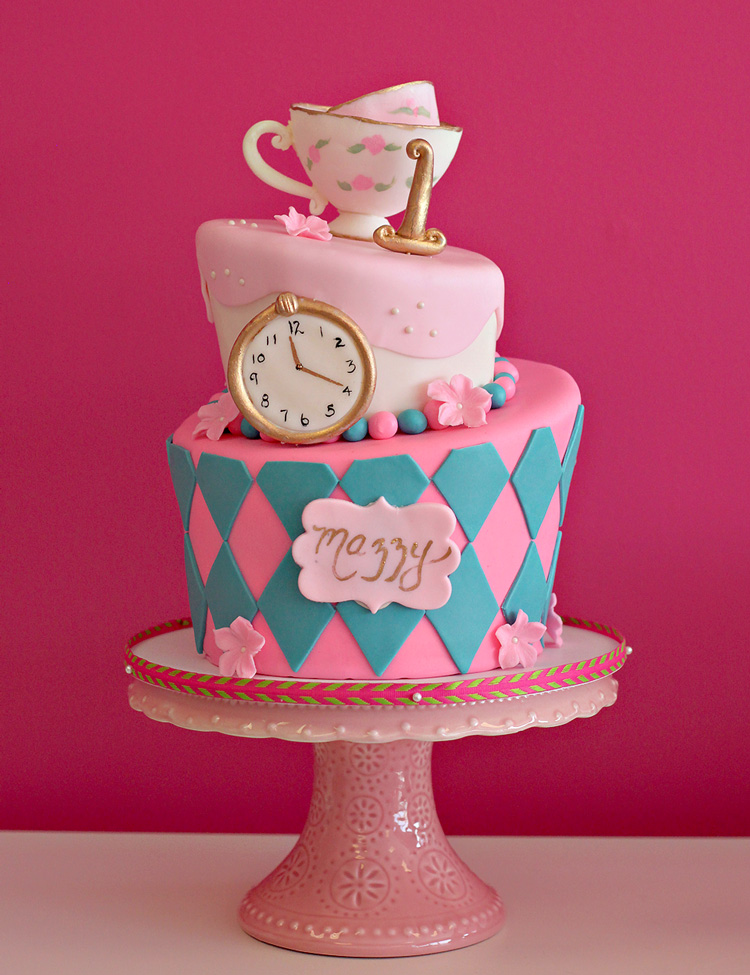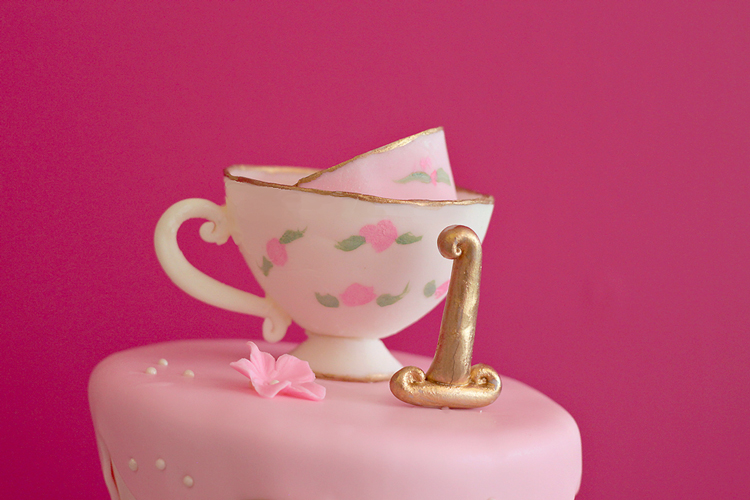 Cyndi created the most adorable decor for the party. Lots of fun details and how cute is Mazzy?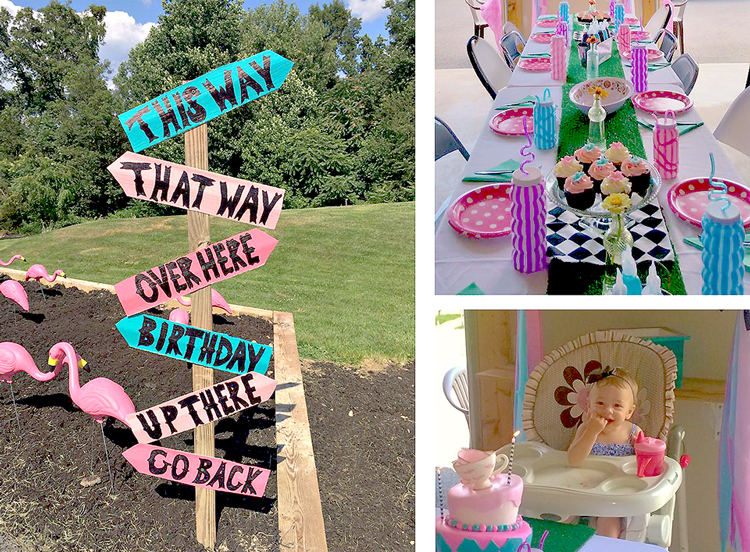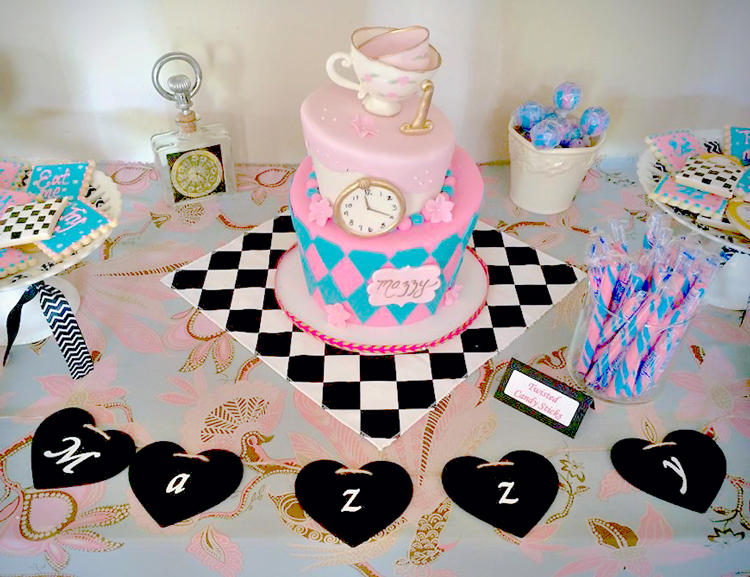 Happy birthday Mazzy! Can't wait for you to be 2!