Kate and Ted's wedding has to be one of the most beautiful and creative weddings I had the pleasure of being a part of last season. The wedding theme included lots of gorgeous succulents. I'm not talking a few small succulent plants as accents, but amazing arrangements that filled the entire reception tent at Moonstone Manor.
I had the pleasure of creating cupcakes for all the guests and also included a popcorn display to go with the cupcakes. I really loved how everything looked. The cupcakes were displayed in a vintage cabinet and on a wood plank placed on top of 2 whiskey barrels.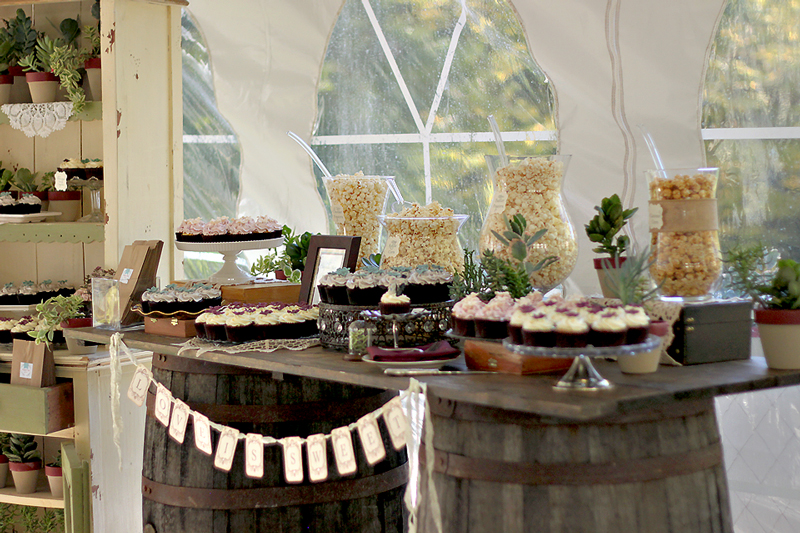 For favors, each of the guests received a succulent plant in a pretty pot that Kate and Ted handpainted. and planted. They looked lovely tucked within the cupcake display.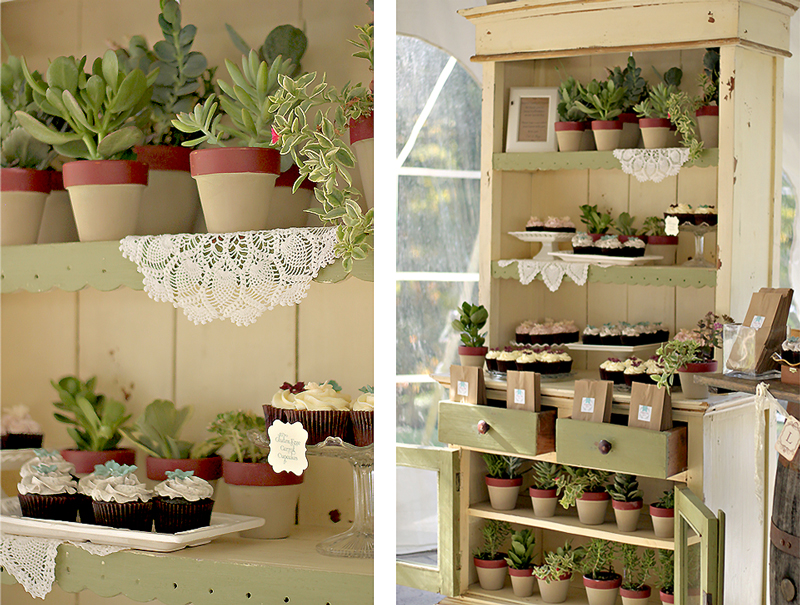 The centerpieces at each of the tables were stunning.  A wide variety of succulents were displayed in beautiful wire vessels. Kate and Ted were so sweet to give me the one below on the right which you can see on display at my shop.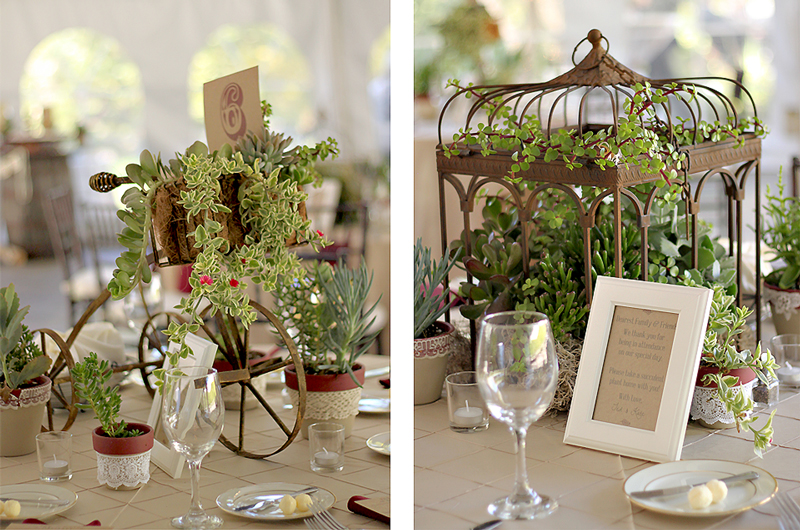 The pretty banners on the sweetheart table and cupcake display were the perfect touch. I love when couples add pretty little details.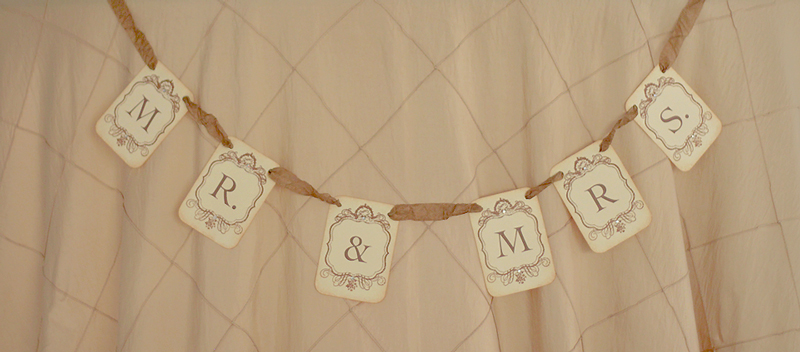 Instead of cutting a wedding cake, Kate and Ted cut a cupcake with a cute topper they provided.

The cupcake flavors included dark chocolate cupcake with cookies and cream buttercream frosting, carrot cupcake with cream cheese frosting and a vanilla cupcake with raspberry buttercream frosting. I also created custom bags for their guests to fill with popcorn.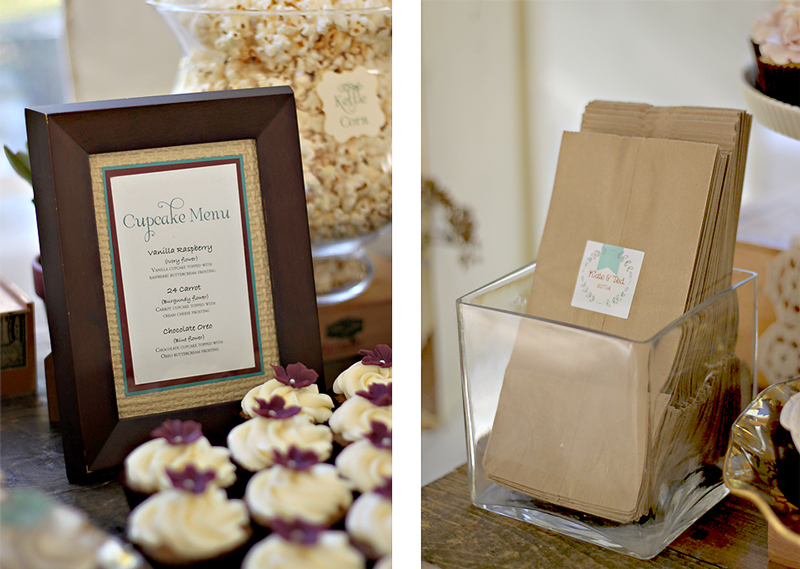 Here's the beautiful couple. I love when I get see the the bride and groom while I'm setting up 🙂

Congratulation again Kate and Ted. Also, thank you Kate for being my most dedicated Instagram follower!
Succulents can be very costly if you purchase them, but Kate had them grown for her wedding and here are some tips she shared with me.
1. There's no such thing as starting too early. I made my first contact with the greenhouse a year and half before the wedding. They started actually growing my plants six months before the wedding and ordered me the flower pots to paint a year before the wedding.
2. Enlist help. My maid of honor helped me to paint all of the 150 flower pots and my mother in law helped me to plant all of them the weekend before the wedding.
3. Order spare plants. Sometimes after transplanting a few die off. Be sure to have extra so that you can quickly swap them out.
4. Be flexible. As with most things in life, it won't always turn out the way you envisioned, and that's okay!
Vendors:
Venue: Moonstone Manor
Catering: Weddings By JDK
Event design: David Everett Weddings By JDK
Wedding cupcakes, popcorn bar, styling: The Couture Cakery
Photographer: Artistic Difference
Bouquets: Floral Designs By Heather Ann
Greenhouse that grew the succulents: Heuter's Greenhouse, York PA
Cabinet: Hometown Antiques, Red Lion PA
Bunting: On The Wings Paperie shop on Etsy
DJ: Adam McCallister