On this Fat Tuesday, I'm so happy to share a very special Mardi Gras theme birthday celebration for my friend Vy who owns Rice & Noodles…my favorite restaurant! Her 40th birthday celebration that was hosted by her wonderful family was so fun and festive. The celebration dinner took place at John J. Jeffries and we had the most amazing dinner.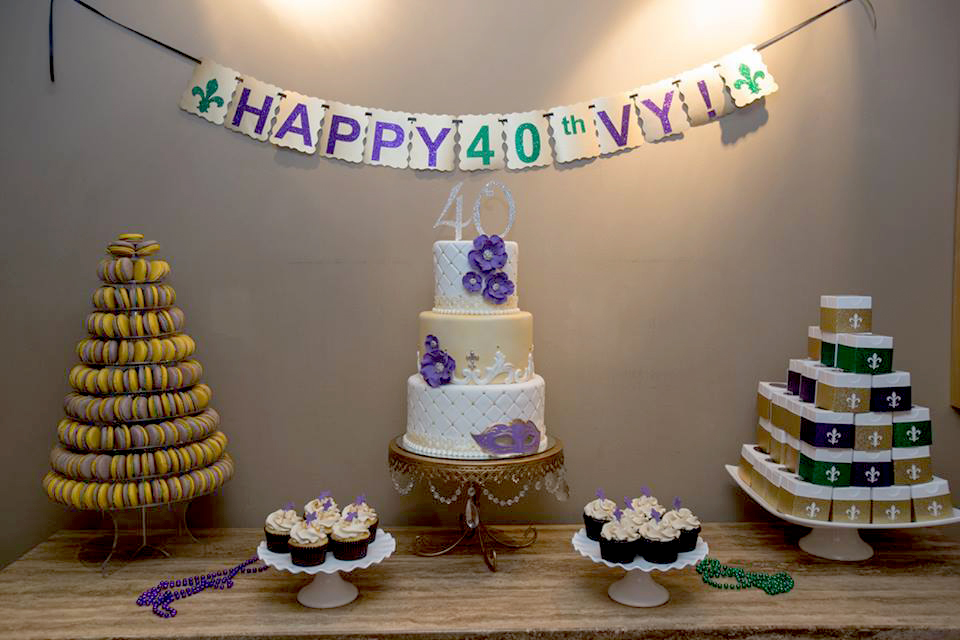 In addition to the birthday cake I had the honor of creating, Vy also made her amazing French macarons, caneles and a King Cake shipped all the way from New Orleans.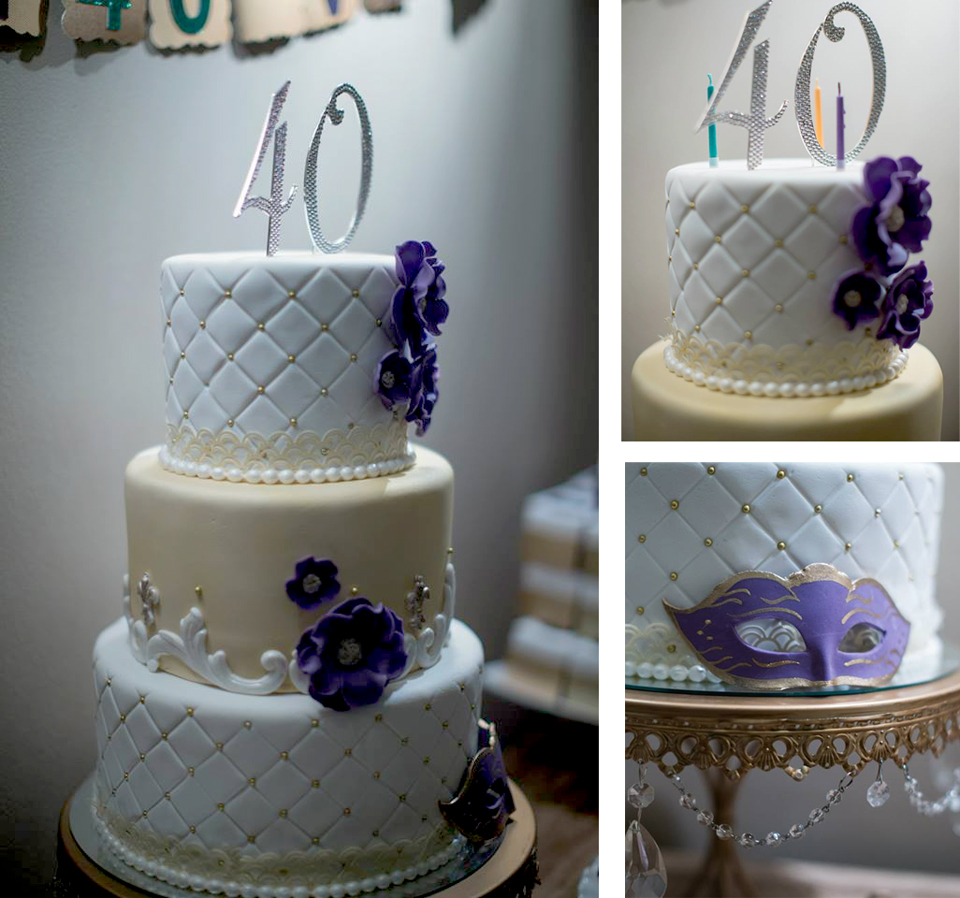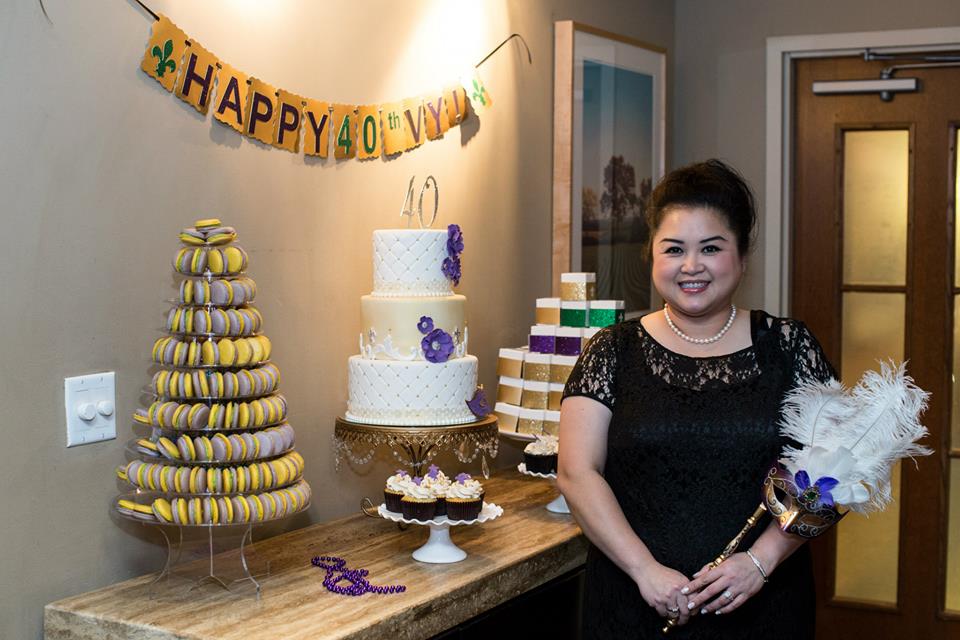 The lovely birthday girl!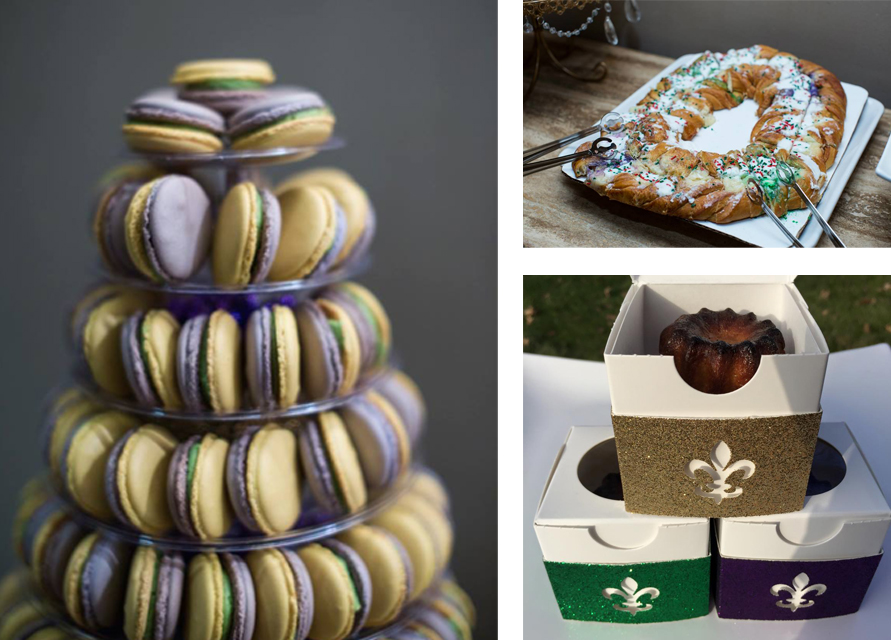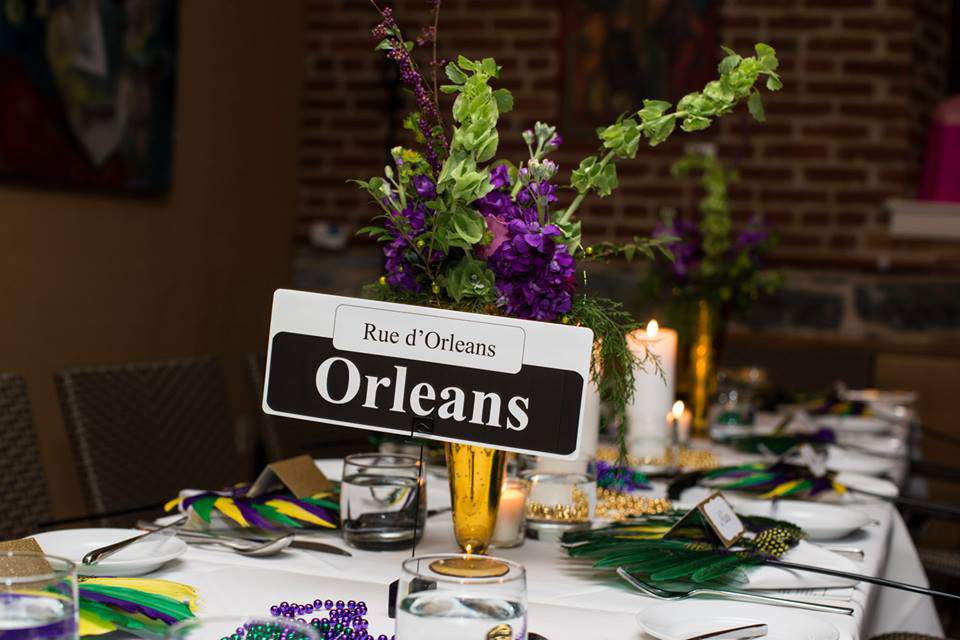 Pretty flowers from Splints & Daisies.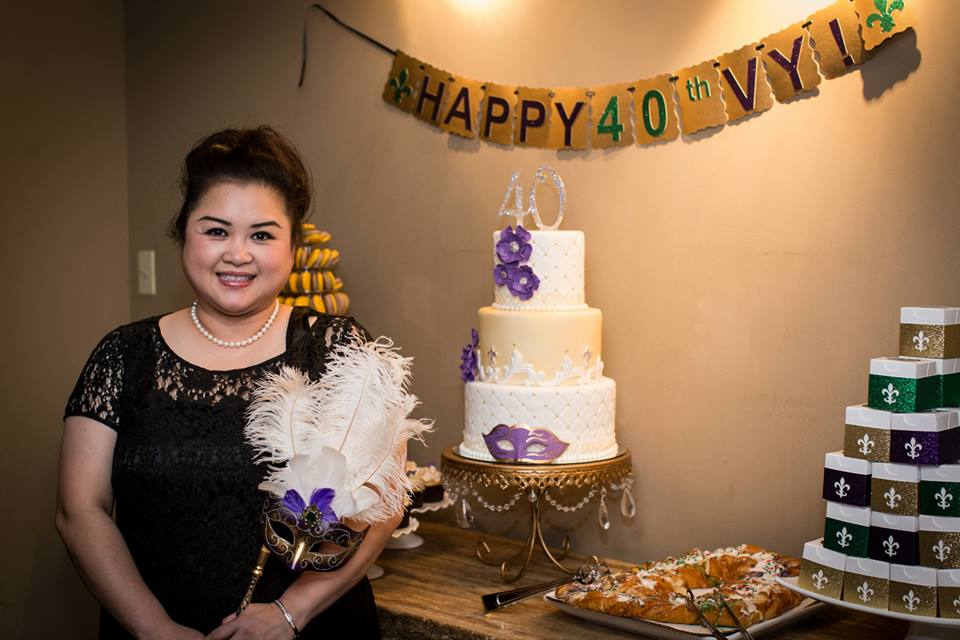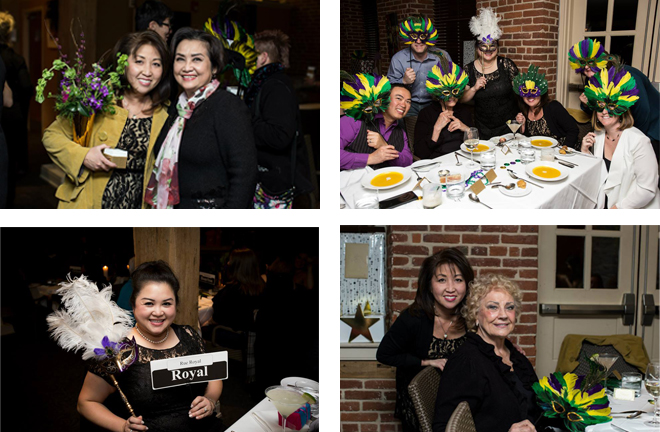 Me with Vy's mom; Our fun table;  the birthday girl; me and my special friend Irene 🙂
Such an amazing celebration!
Beautiful photos by  PhotOlé Photography.