I'm a little (okay a lot) delayed in posting my adorable niece Reagan's "Rock and Rule" princess 6th birthday party. My sister-in-law Caroline put together the cutest party she hosted at their home.  She made the sparkly backdrop for the sweets table and all the fun party decor.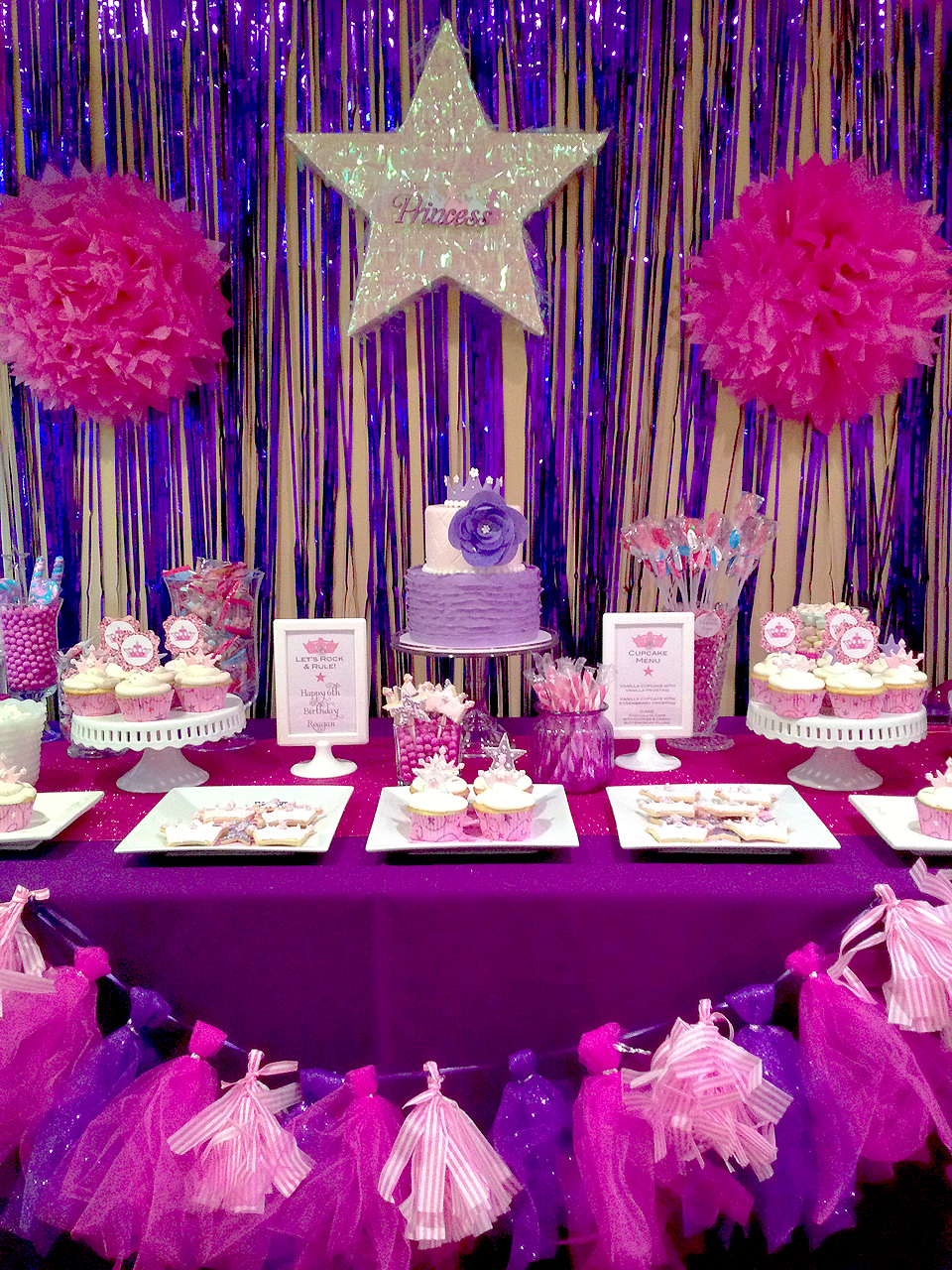 The party colors included pinks and purples with lots of sparkle. Click here for a tutorial on how to make a tassel garland.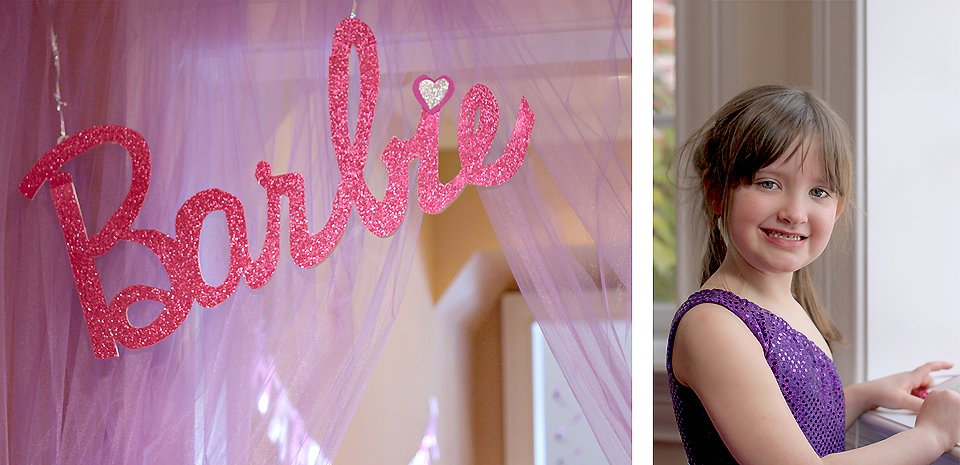 Here's my beautiful niece Reagan all ready for her Rock and Rule Barbie party.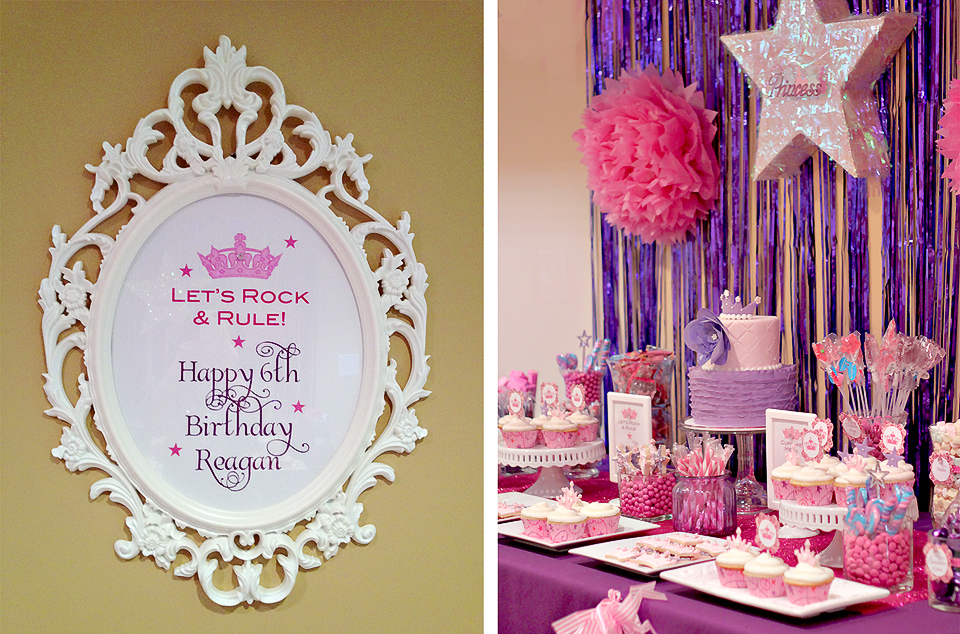 I designed a poster to fit into my fave Ikea large wall frame.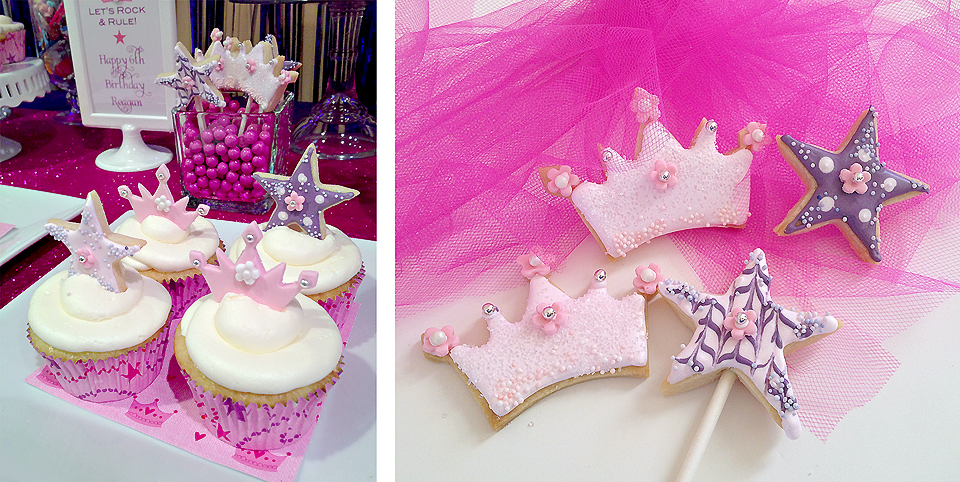 You can't have a princess party without crown cookies and cupcakes.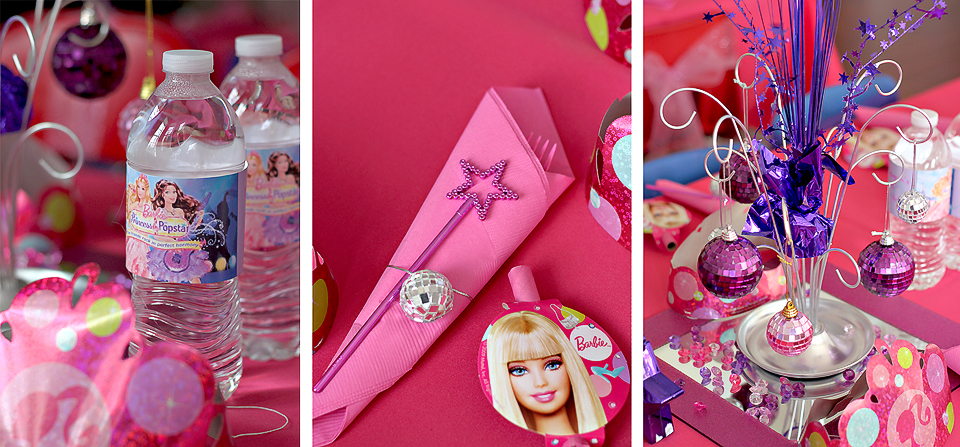 Caroline put together all the super cute table decor.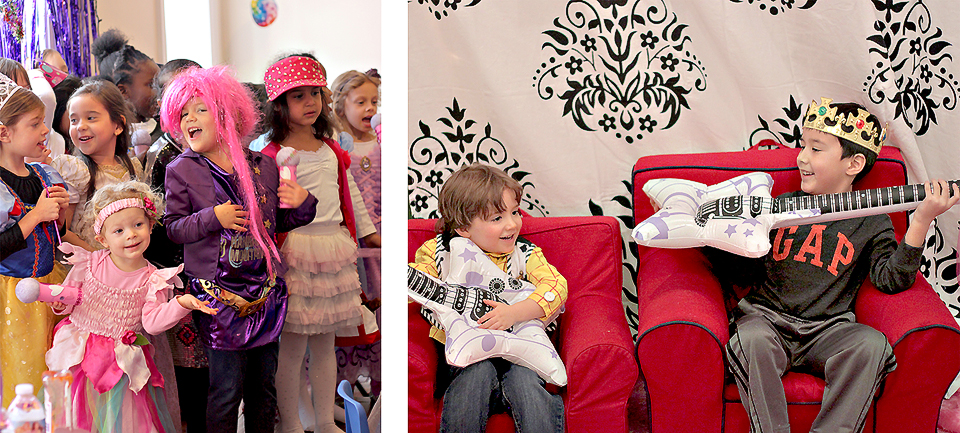 Here are all the little princesses singing "Let it go". They were so cute. Blake and his cousin Ethan preferred to rock out in the photo booth room.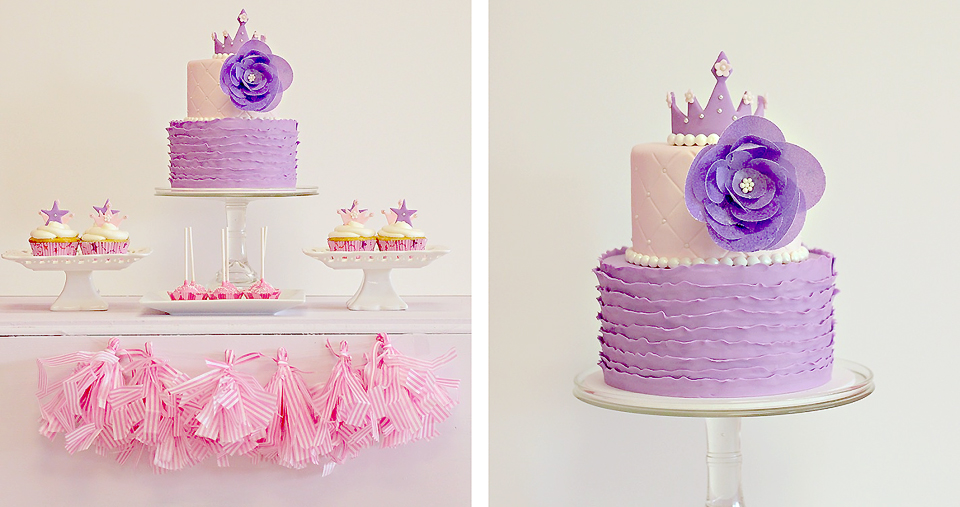 Happy birthday Reagan! I'll be ready for your 7th very soon.