I absolutely LOVE when the couples that I worked with on their wedding cakes start having families. Alison's wonderful sister and mom threw her baby shower this weekend. The cake flavors included chocolate cake with mocha buttercream and chocolate ganache filling and coconut cake with vanilla buttercream filling.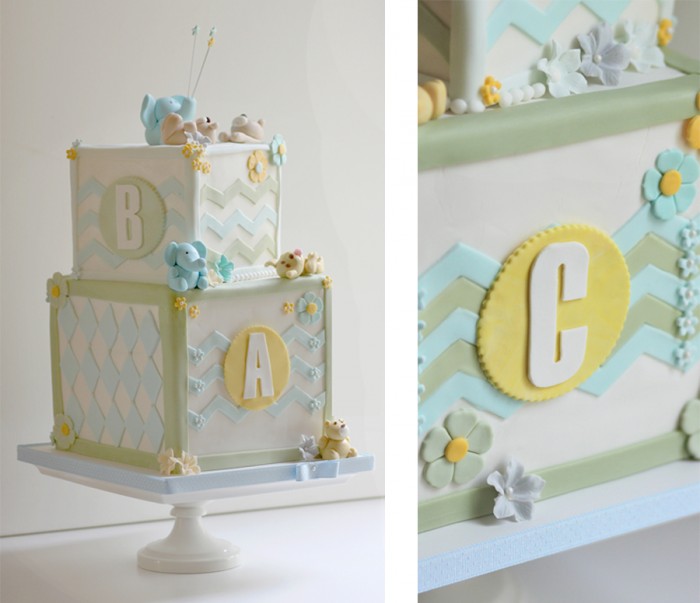 The little bear was inspired by a cake designed by Sharon Wee. She just released a fabulous cake design book which I love. Click here to visit her site and to order.
Congratulation Alison & Misho.