Yesterday, I created this very special baby shower cake. The design was inspired by the invitation designed by the grandmother to be. She wanted something fabulous for her daughter's baby shower that she was hosting. The cake flavors included chocolate cake with peanut butter buttercream filling and vanilla cake with raspberry buttercream filling.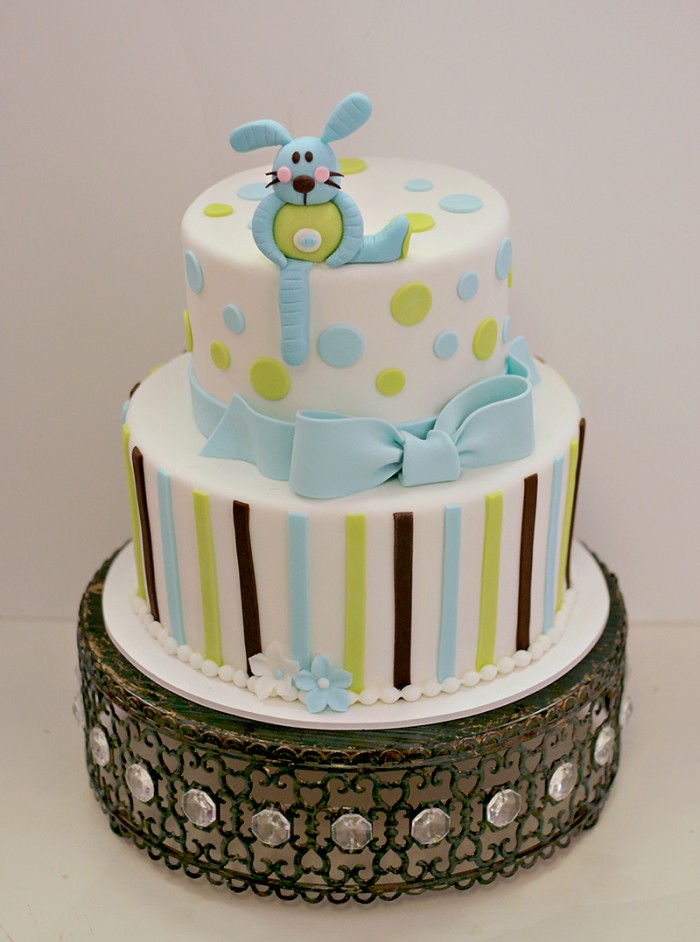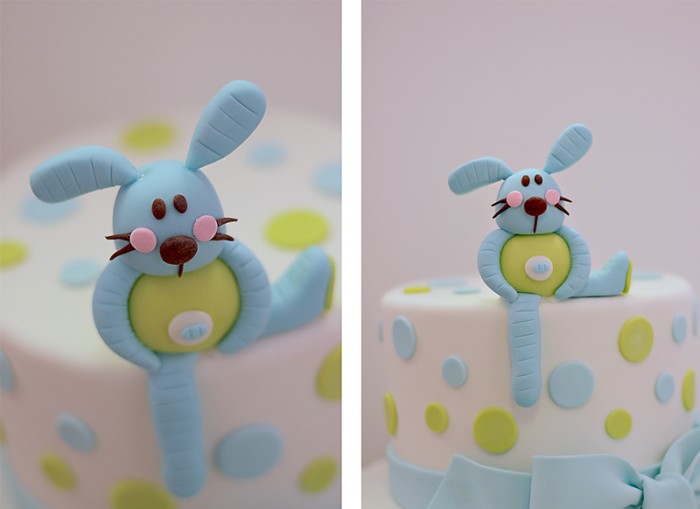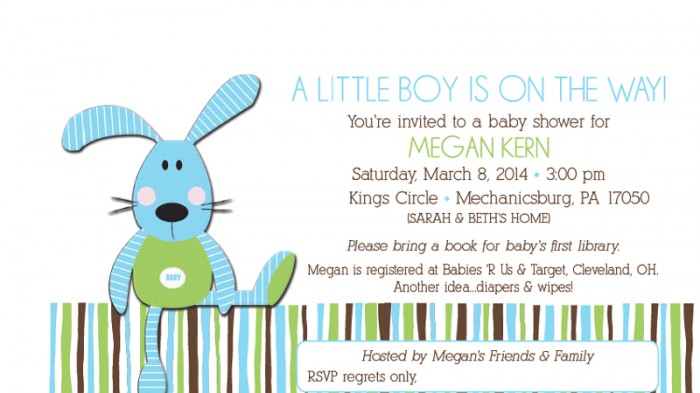 The adorable invitation that inspired the cake design.
Here's the lovely email I received today 🙂 So sweet!
I wanted to let you know, your cake was so very much enjoyed at my daughter, Megan's, baby shower. Everyone just raved how cute it was. Megan especially loved it. She had not seen her invitations, did not know anything about the bunny theme (she is a bunny freak) The cake was not only adorable, but so delicious. My daughter and her belly were the main attraction, but the cake was next in line. Thanks again for creating this masterpiece. You have a wonderful talent, and it was a pleasure working with you. I have and will continue to recommend your bakery to everyone I know!!