One of today's events included a baby shower sweets table at the Hershey Country Club for wedding planner Susan Moran's daughter Tracy. So many fabulous details inspired the sweets table. The color scheme included shades of pink and silver, polka dots and vintage dolls Susan collects.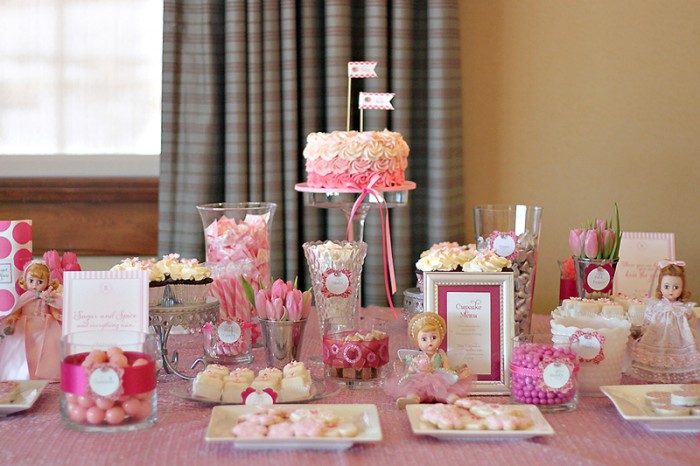 Before entering the room, you were greeted by gorgeous linens from Special Occasion on the guest book table and gift table . I loved the texture of the petal linen below.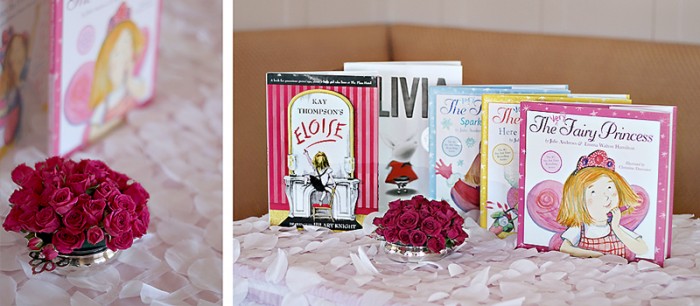 The centerpieces for each table included vintage Madame Alexander dolls that Susan collects.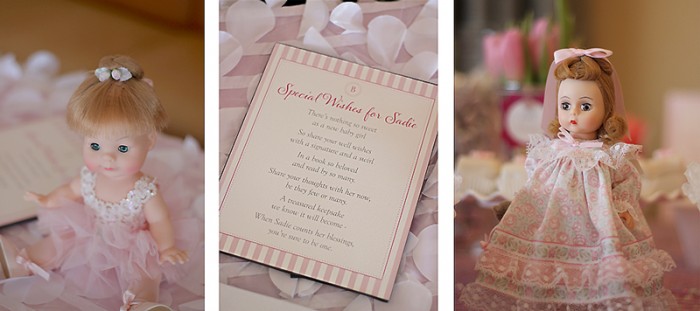 The charming floral designs placed throughout the room were created by Blooms by Vickrey. Beautiful bold polka dot linens from Special Occasion really made a statement of the tables.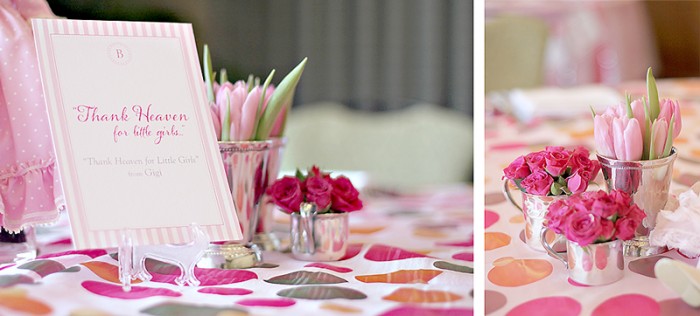 The adorable stationery items, menu and banner were created by Persnickety Invitation Studio.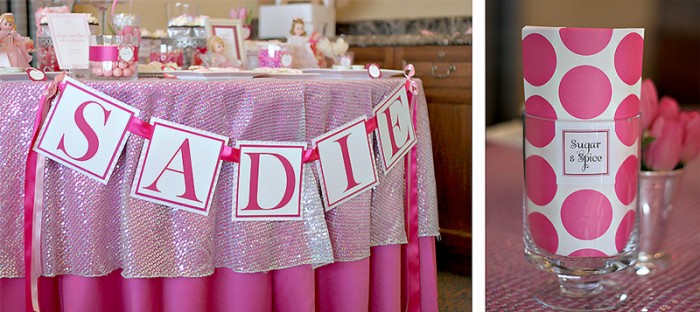 The sweets table included candy, cupcakes, petit fours and more. I created all the custom tags.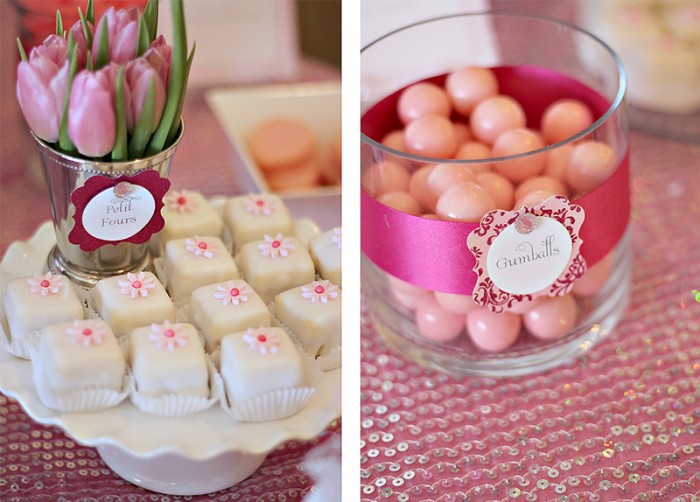 The centerpiece to the sweets table was an ombre rosette buttercream cake. The cake flavor was white cake with strawberry buttercream filling.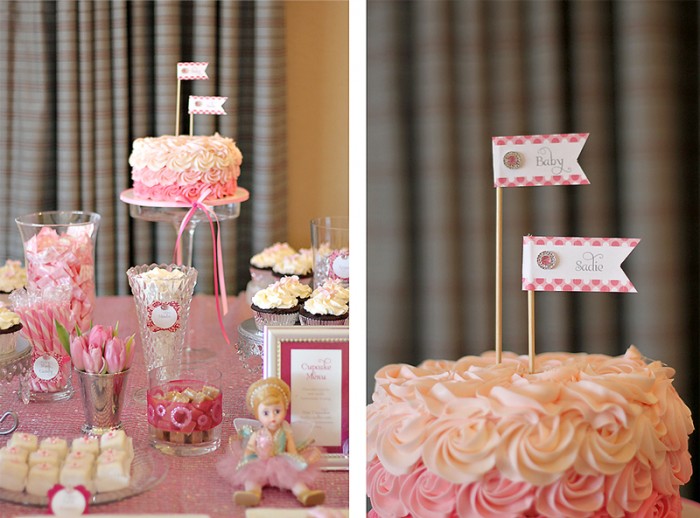 Yummy gourmet Oreos by Sweeties by Kim are always a hit.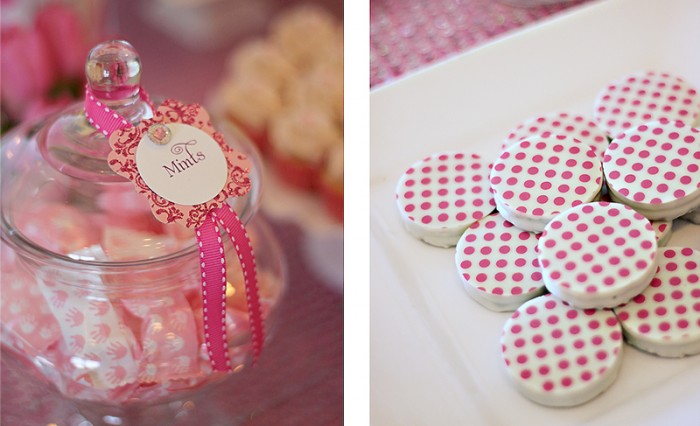 Susan is gluten free so I created gluten free sugar cookies, french macarons and cupcakes so she could enjoy some sweets too.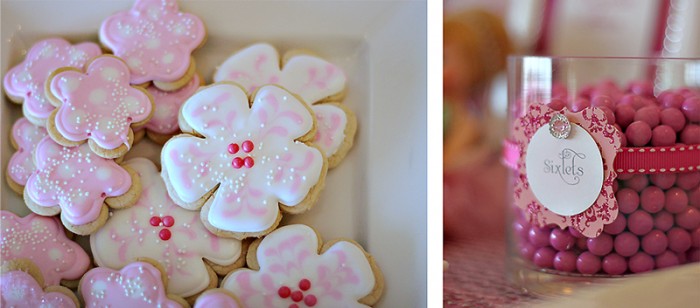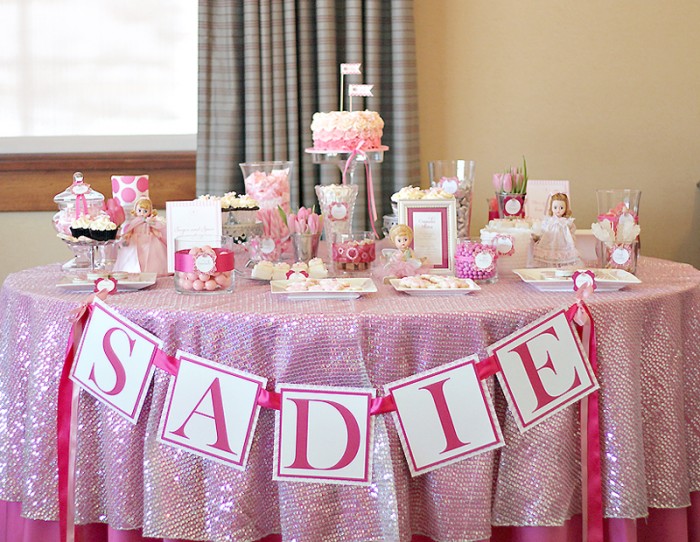 Congratulations Tracy!
Vendors:
Event planner and host and grandma to be: Susan Moran, That's It Wedding Concepts
Venue: Hershey Country Club
Floral Designs: Blooms by Vickrey
Stationery: Persnickety Invitation Studio
Petit Fours: Kyrsten's Sweet Designs
Gourmet Oreos: Sweeties by Kim
Cake and sweets table & styling: The Couture Cakery