Today I went on a special field trip to Swoon Vintage Rentals in Hummelstown to visit owners Rachel and Pam. If you are on Pinterest, Style Me Pretty or any of the popular weddings blogs, vintage is everywhere. Swoon Vintage Rentals offers a beautiful collection of vintage furniture, china and decorative items for rent for weddings and events. I was in serious decorating heaven! Rachel and her mom Pam started their business after Rachel's wedding. She had acquired lots on vintage pieces for her wedding and when people started asking to borrow and rent them, she saw a great opportunity to start their business. Pam's love of going to auctions and her wonderful eye for selecting the right pieces has helped them to continue to add to their fabulous collection.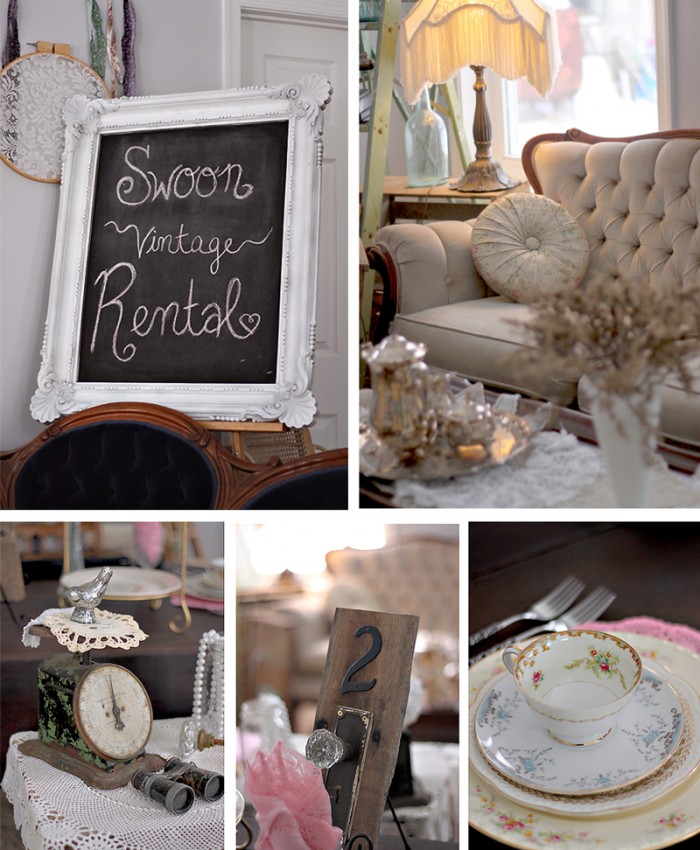 They have so many wonderful pieces to beautify any wedding.  I loved the unique door knob table numbers. They offer mismatch china for over 200 guests. They also have a large selection of mismatch chairs. Lounges are very popular too and their collection of sofa and chairs are just stunning.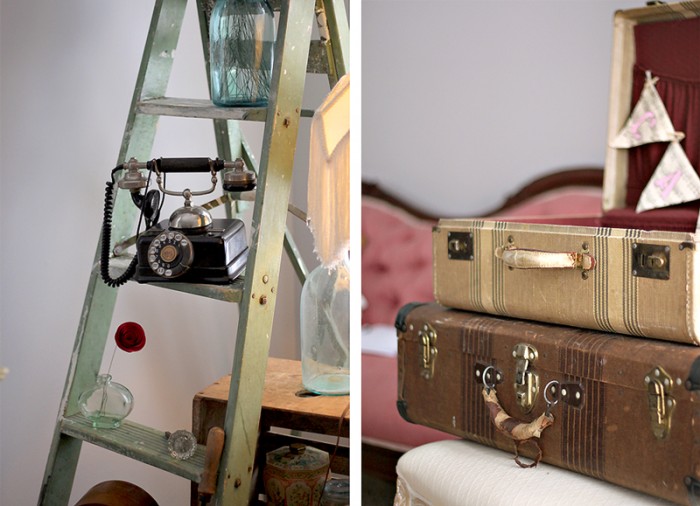 They have a large collection of ladders, suitcases, crates and the ever popular wine barrels.

Pam is super crafty and made the beautiful paper flowers. She was kind enough to take the time to show me her tips for creating a tassel garland.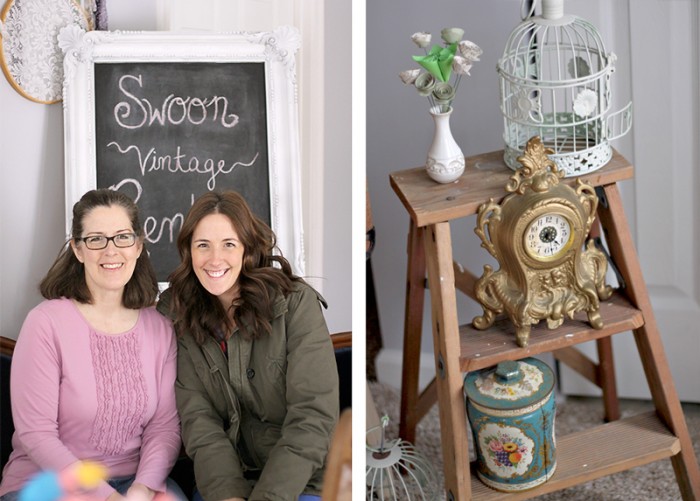 Vintage is a style that is going to continue to be very popular in Central PA. It just goes so well with barn and outdoor weddings. If you want your wedding to be extra spectacular, be sure to check out Swoon Vintage Rentals.