I just wanted to share an easy and fun winter craft you can do with the kiddos. It's actually a cute decoration you can bring out each year during the holidays. I did this craft with Blake's classroom party this year and it was a hit. No glue and no mess…can't get better than that 🙂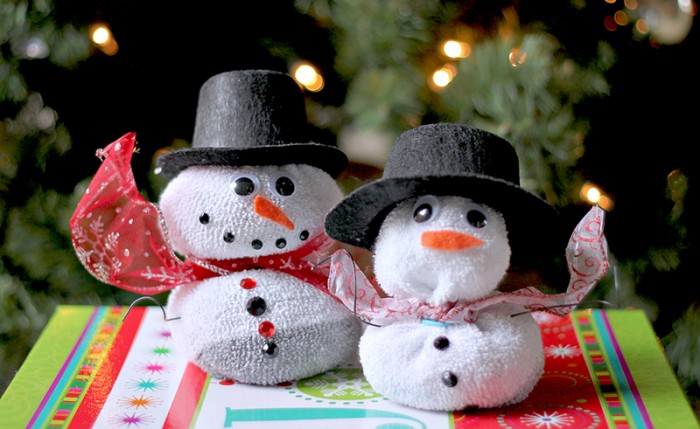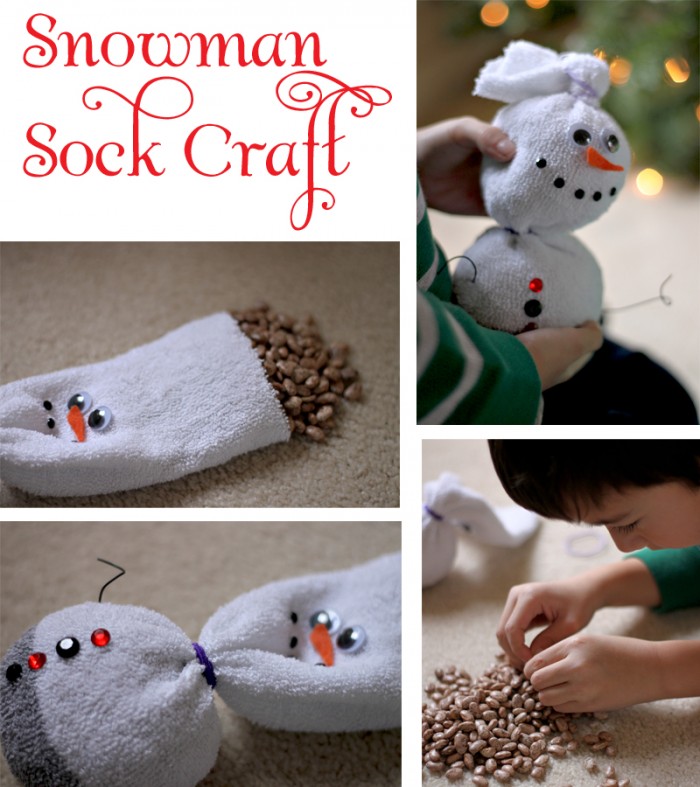 Blake was my fabulous assistant and stylist today. He also made both of the snowmen in the photos. To make the sock snowman, get a straight tube sock, turn it inside out, then fill it with beans. You may want to cut the sock so it's not so long. I would say fill it to a size of a large orange. Use a rubber band and tie off the beans you have filled. Fill the head part with more beans or you can use batting so it is a bit smaller than the body. Tie off the head with another rubber band. Use glue dots to attached the googly eyes after you fill the head. I cut a small piece of felt for the nose and used sticky rhinestones for the buttons and mouth. You can buy the hat at the craft store and wire for the arms at the hardware store. If you have little kids, you may not want to add the wire arms since they are pointy.  I used ribbon for the scarf. You could use a piece of fleece or if you are really ambitious you can knit a tiny scarf.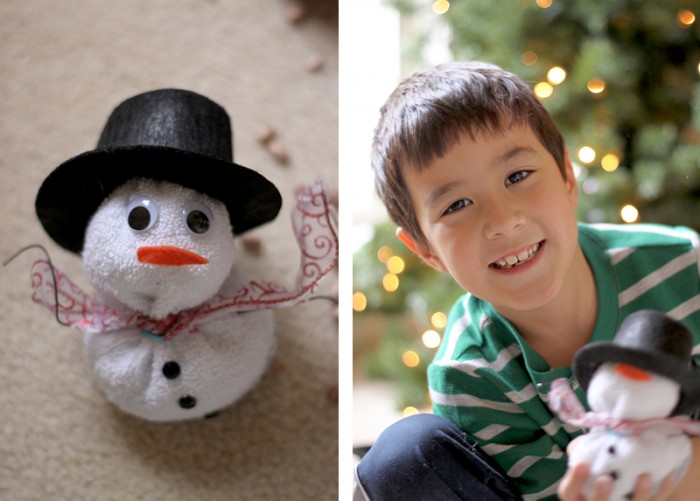 This is a really a fun and easy craft your kids will love 🙂 Happy crafting!
Supplies:
• Tube socks: Walmart (try to get the ones without the grey on the heels)
• Dried pinto beans or any other inexpensive beans.
• Hat – AC Moore or your local craft store
• Rhinestone stickies for the mouth and buttons – AC Moore or your local craft store
• Rubber bands (I used hairbands)
• Ribbon for scarf
• Orange felt for nose
• Googly eyes – Your local craft store
• Wire for arms (optional) – Hardware store
• Glue dots – Your local craft store