Okay…I am slightly obsessed with making Christmas cookies right now. Lots of cookie orders to fill and they are just so much fun to make. Here are just a few of the designs I've created in the last few days.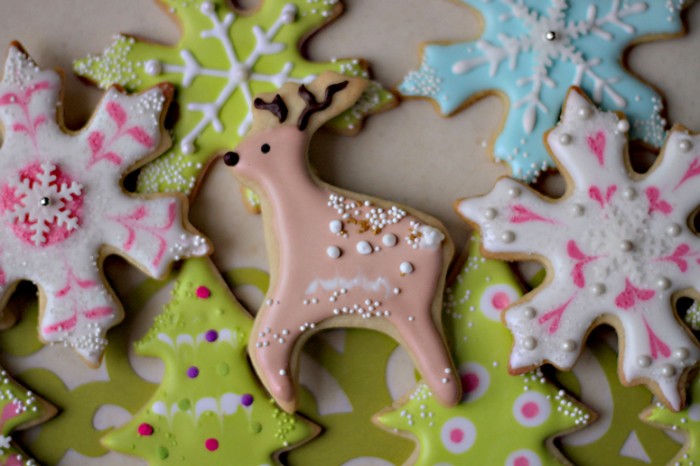 Having the perfect cookie dough recipe is key to successful cut out cookies. It's the worst when you cut out the perfect cookie and place it on your baking sheet and when you take it out of the oven it's some unrecognizable shape.  My favorite recipe is this recipe from Fancy Flours. The only modification I make is I just dump all the dry ingredients into the butter/sugar mixture. One less bowl to clean 🙂 I purchased the holiday cutters from Michael's. They came in a big box with lots of shapes.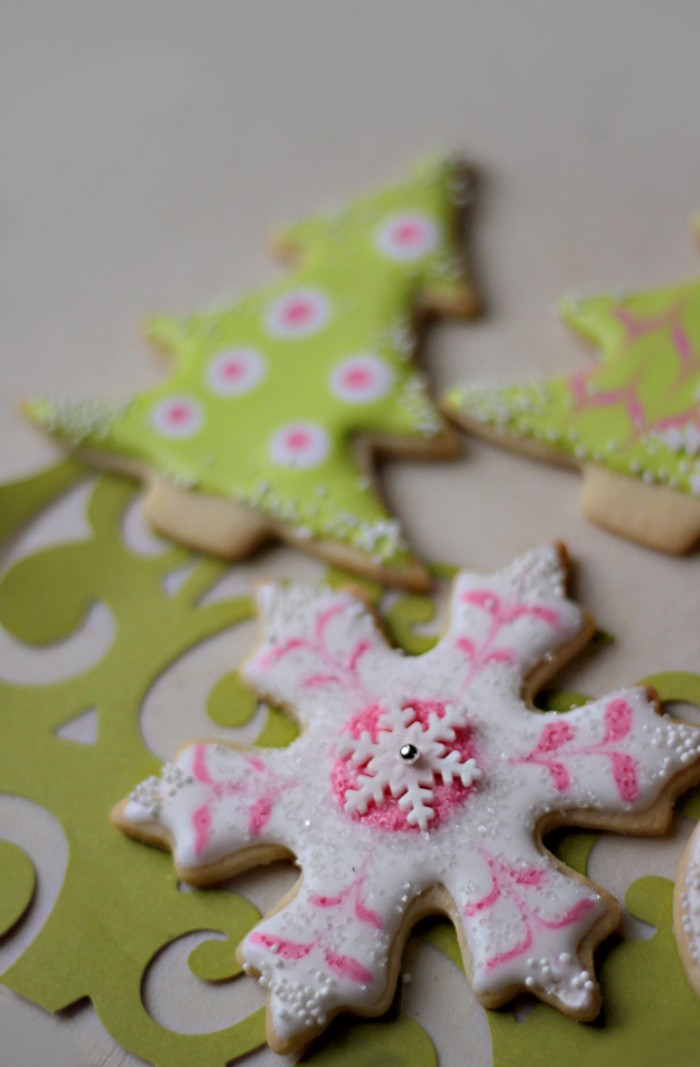 Now, many professional cookie decorators will pipe the edge of the cookie with a line of thicker royal icing and flood the inside of the cookie with a thinner icing. I personally prefer to keep things simple when icing my cookies. I mix the icing to a consistency that is not too thick and not too runny. I then spoon a glob onto the cookie and use a small brush to push the icing to the edges. It's perfect every time and such a time saver. Here is the royal icing recipe I love from Sweetopia. Be sure to check out her amazing cookies, recipes and tips too.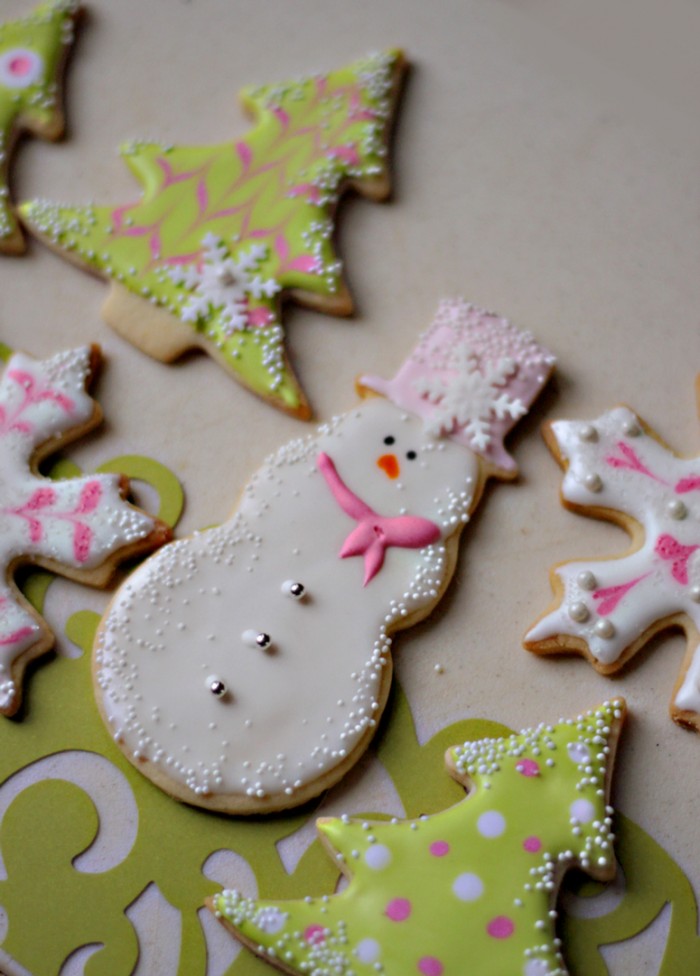 Another tip to baking perfect cookies is to bake them on parchment paper. No sticking or cleaning cookie sheets!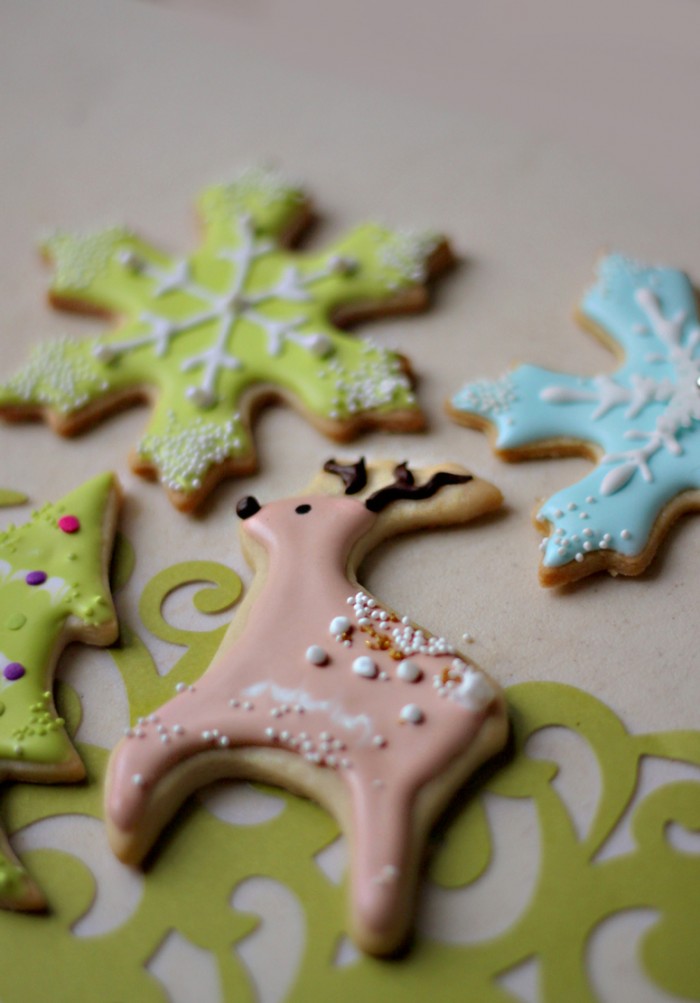 When coloring your icing, use the gel coloring available at your local craft store. They have a stronger pigment and you only need a tiny bit to color your royal icing. Use a toothpick to transfer the color from the jar to your icing. Always cover the icing you've made with a wet paper towel to avoid crusting.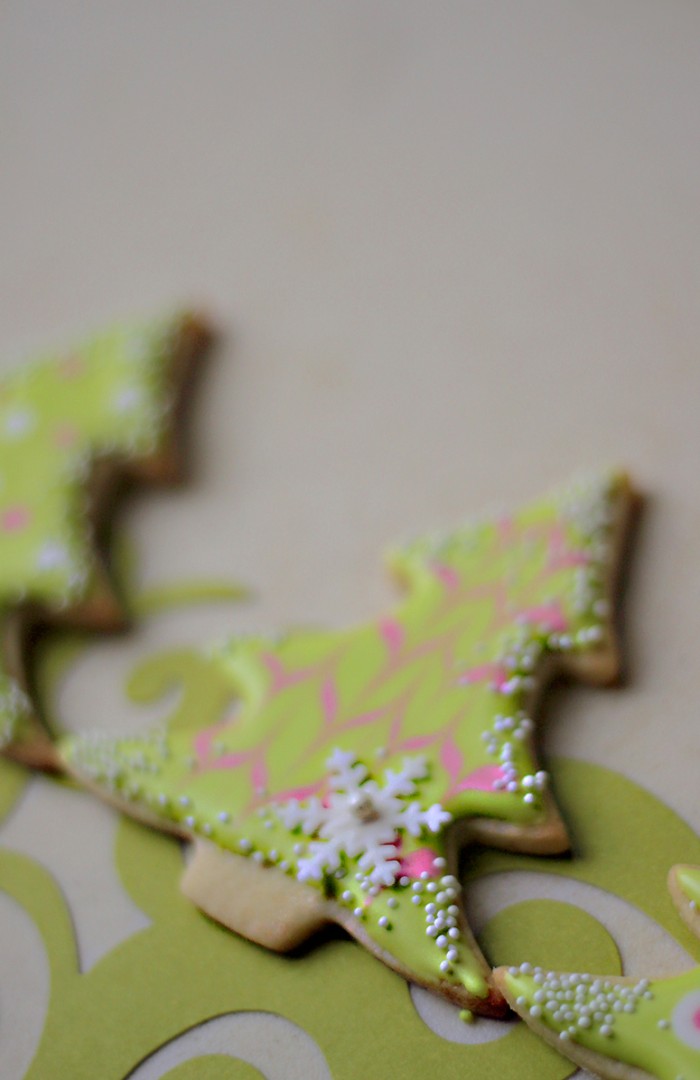 Baking and decorating cookies is just way too much fun. Take some time over the holidays and use the recipes above for no fail cookies.