Who doesn't love a fun party cake. When I met with Sophie and her mom and found out the theme to her Bat Mitzvah was candy, I got pretty excited. I have to admit I'm a candy lover and this cake was right up my alley 🙂 Sophie decided she wanted a topsy turvey cake. I incorporated real candy dots and added lollipops I made from fondant. The cake flavors were red velvet cake with raspberry buttercream filling and white cake with cookies and cream buttercream filling.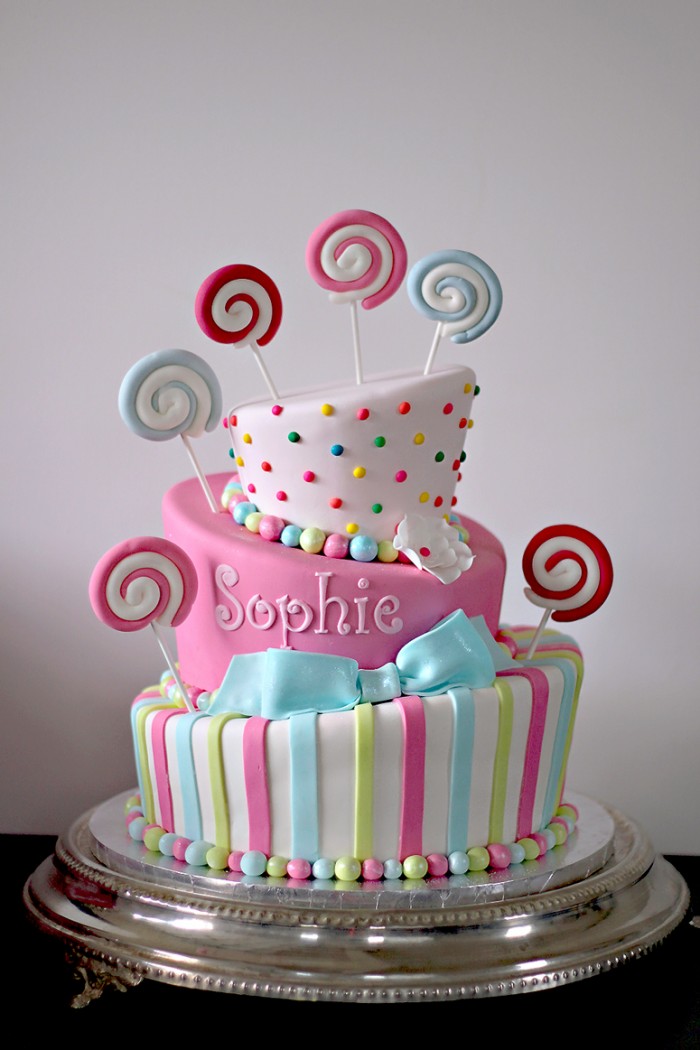 I love the candle display for the candle lighting ceremony. That's my cake behind it within the massive display of Hershey chocolates.That's what you get when you have an event or wedding at the Hershey Lodge!
Happy 13th birthday Sophie!
Vendors:
Venue: Hershey Lodge
Entertainment: Klock Entertainment