It's always special when I get to create a wedding cake for someone I know. Actually, I know Kristen's mom who is a wonderful teacher at my son's elementary school. Kristen and CJ's wedding took place along the creek at Allenberry Resort. It was such a beautiful day. The wedding incorporated a pretty sky blue color along with sage and pops of yellow and purple. The wedding cake flavors were chocolate cake with raspberry buttercream filling and vanilla cake with chocolate hazelnut buttercream filling. The cake was decorated with white sugar flowers, a quilting pattern and pearl accents.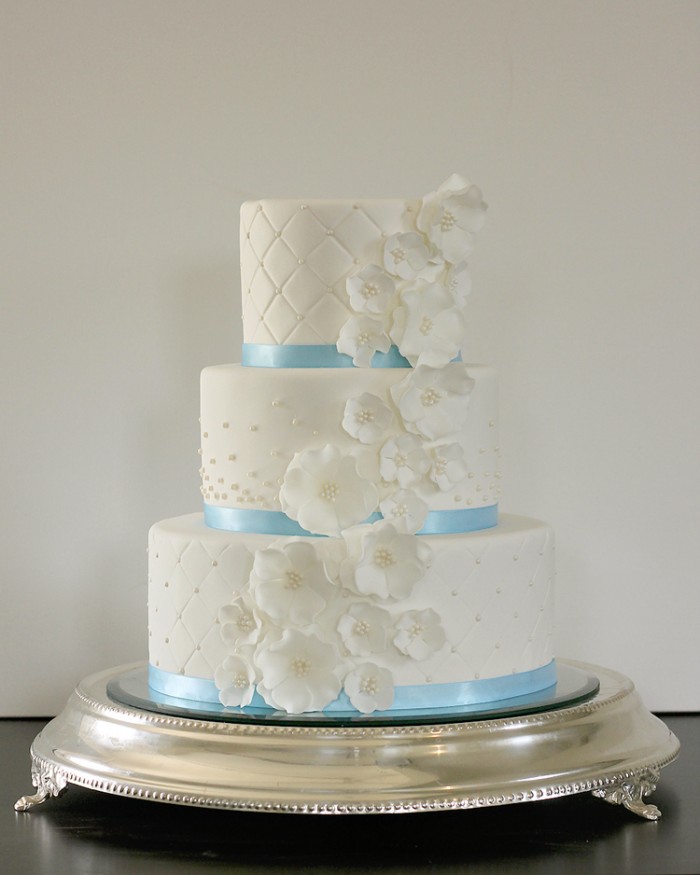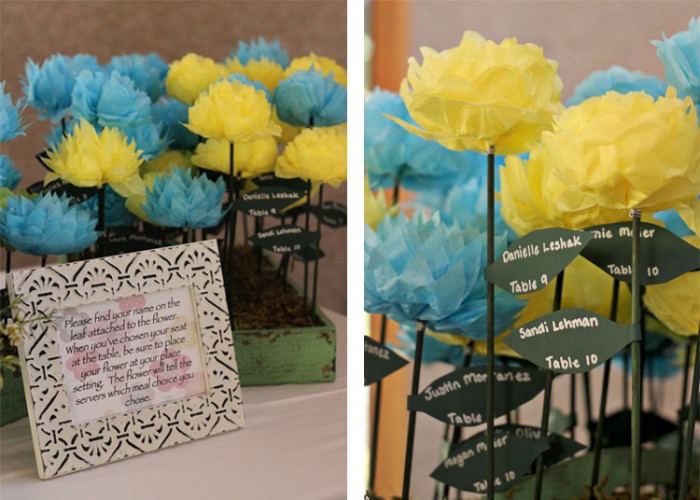 The escort card station was so cute.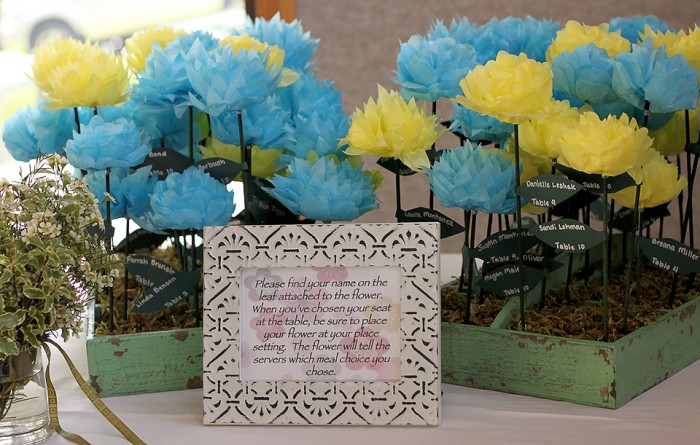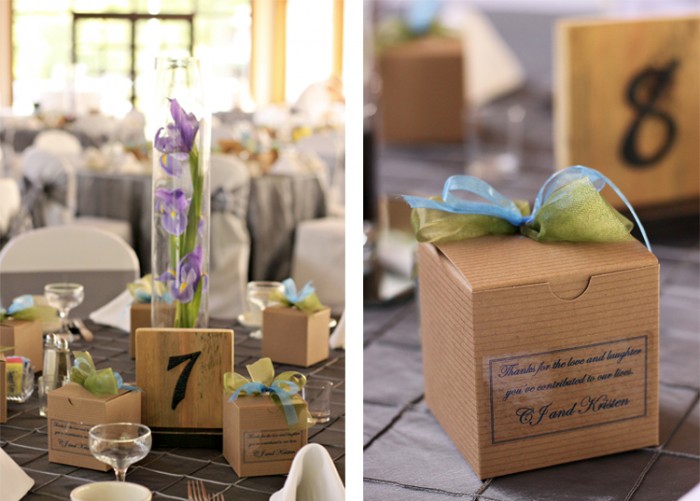 Each of the guests received a cute box to fill with cookies from the huge cookie table display.
Congrats Kristen and CJ and mom Jackie 🙂