When I met with Danielle and Mark for the first time, I knew their wedding cake was going to be a fun one. Two very creative people with a true vision for their wedding reception. The outdoor vintage reception took place at Allenberry Resort.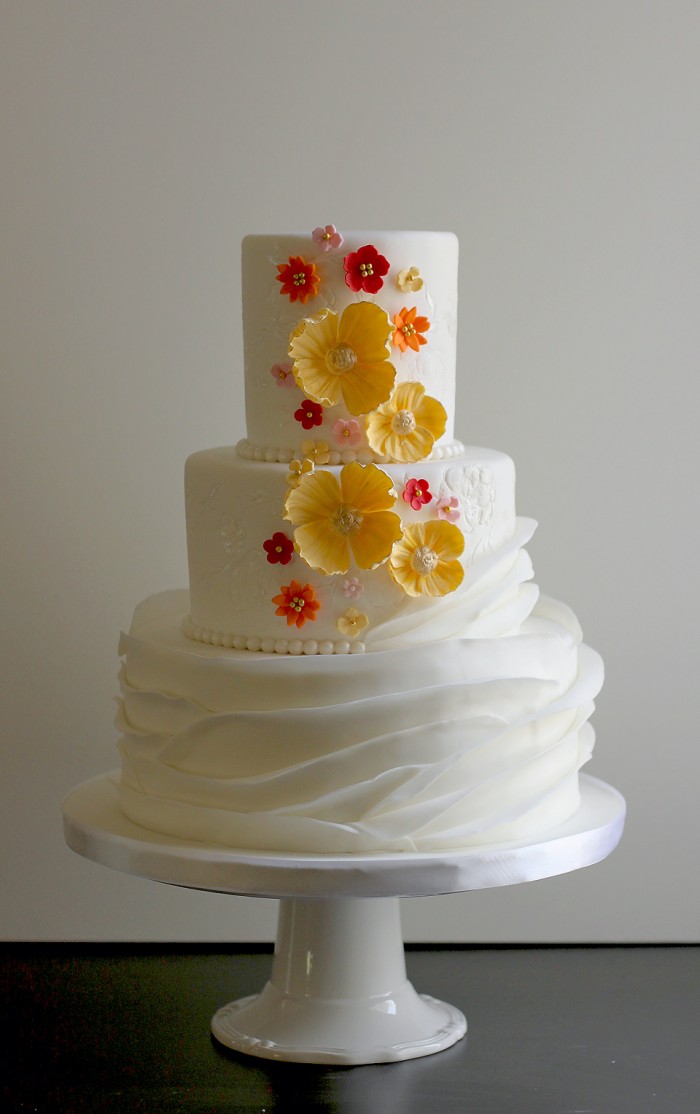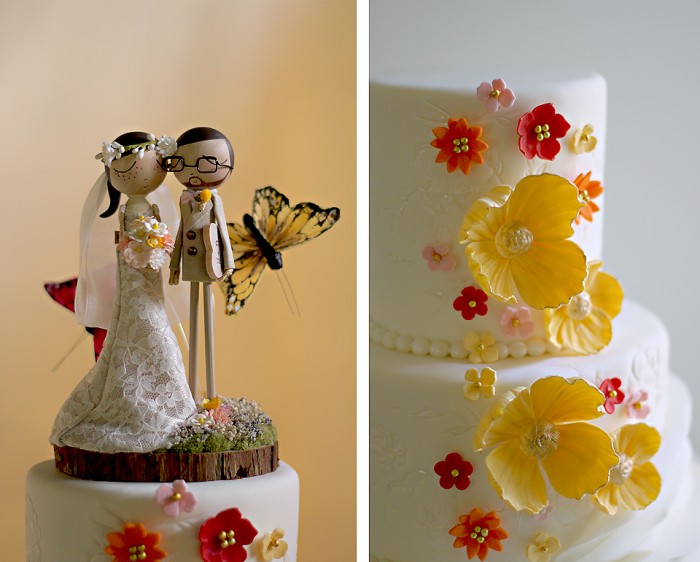 How cute is the topper? The cake flavor was chocolate cake with salted caramel and mocha buttercream fillings. The design included sugar flower with with embossed fondant accents.
Congratulations Danielle and Mark!