I am thrilled to finally share images from an amazing luncheon I had the opportunity to create a sweets table for which is featured in Utterly Engaged today. The styling for the luncheon was conceptualized by the host Kristy Rice who is the owner of Momental Designs. Kristy designs the most stunning custom hand painted wedding stationery. I admire her tremendously and it was a privilege to work with her once again. The luncheon took place at The Greenhouse at Hillside Farms near Scranton, PA and was set up in the middle of a working greenhouse which was pretty amazing. Maggie and Jason with Maggpie Vintage Rentals brought in their beautiful vintage furniture and decor. Kristy created the most fabulous stationery pieces and handpainted canvases for each of the guests. Pat from Grico's catered the event with her delicious cuisine. The gorgeous floral arrangements were designed by Sullivan Owen. Last but not least, the event was photographed by the incredibly talented Amanda Young with Swoon Over It Photography.  I have been a huge fan of her work and have been following her for a while so it was such an honor to see her in action. Wait until you see the stunning images below. I hope you enjoy!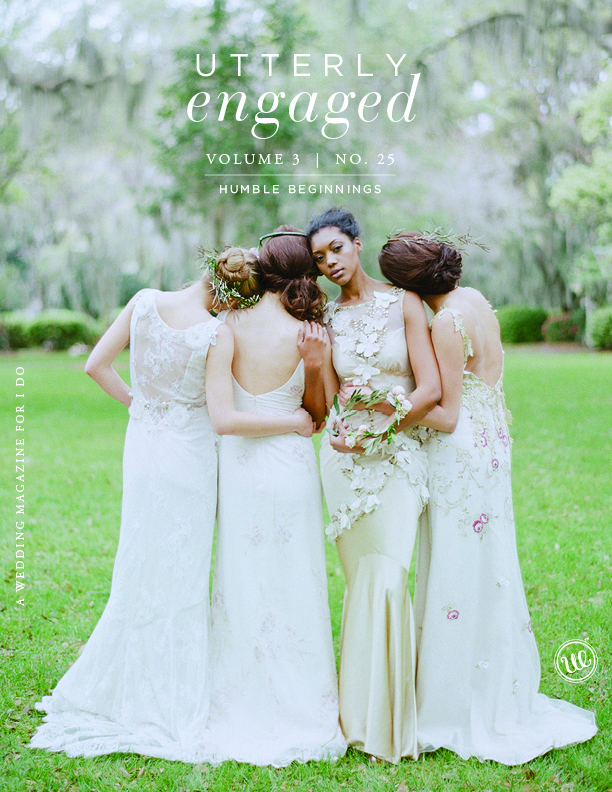 (Cover courtesy of Utterly Engaged. All photos below by Swoon Over It Photography.)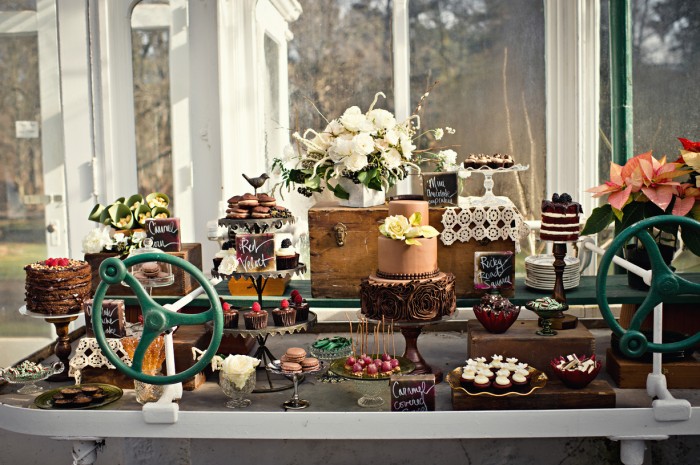 The dessert table was styled on a work table in the greenhouse. The concept was to bring in deep tones including browns with pops of green and red to contrast with the airy, vintage look of the dining area.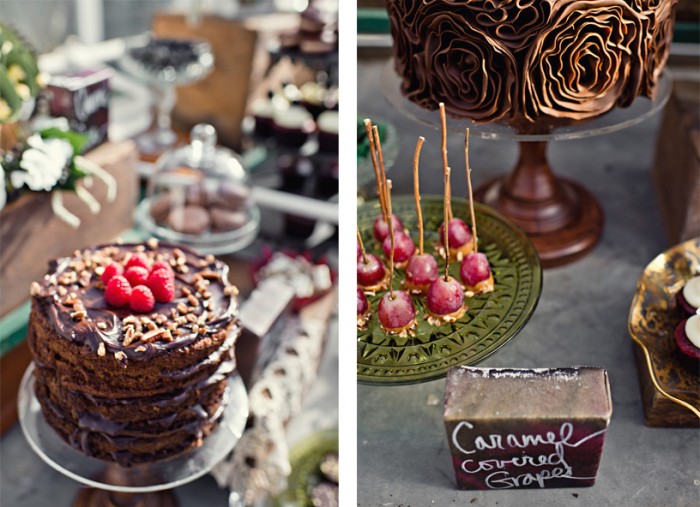 I created some new desserts including a rustic naked chocolate layered cake with chocolate ganache filling and caramel dipped grapes.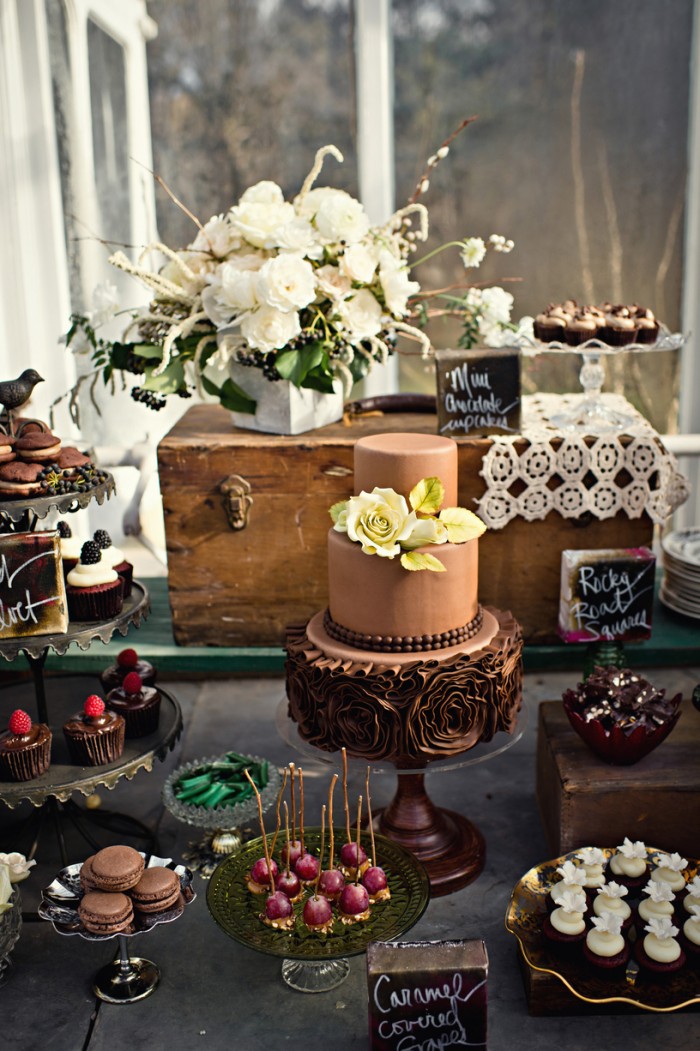 The cake was covered with chocolate fondant and decorated with chocolate ruffles, pearls and sugar flower accents.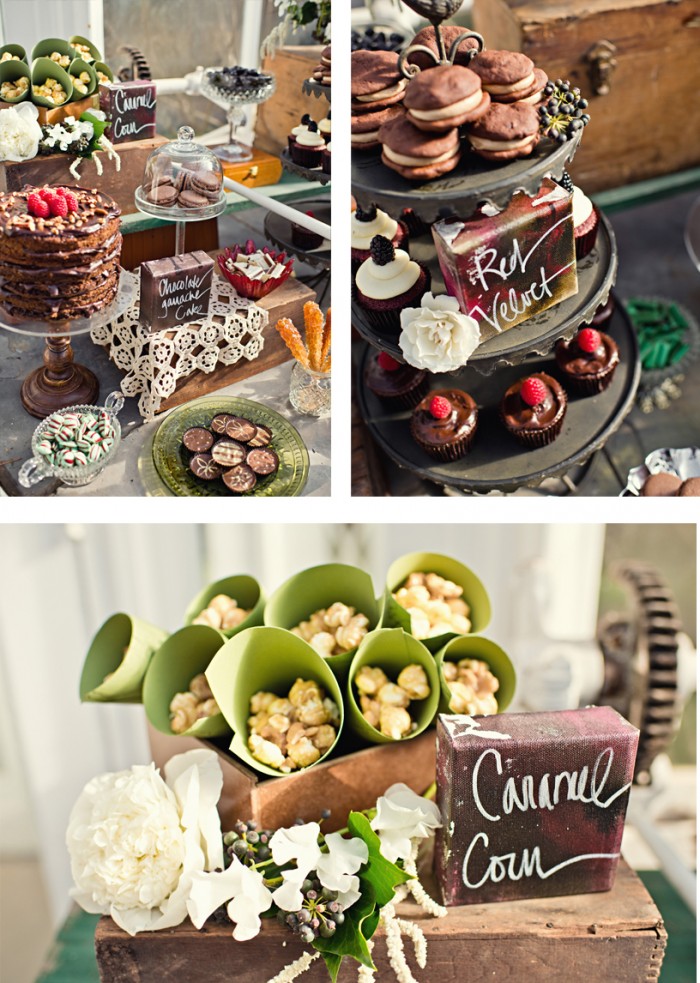 I loved the signage that Kristy quickly freehanded in white onto mini canvases.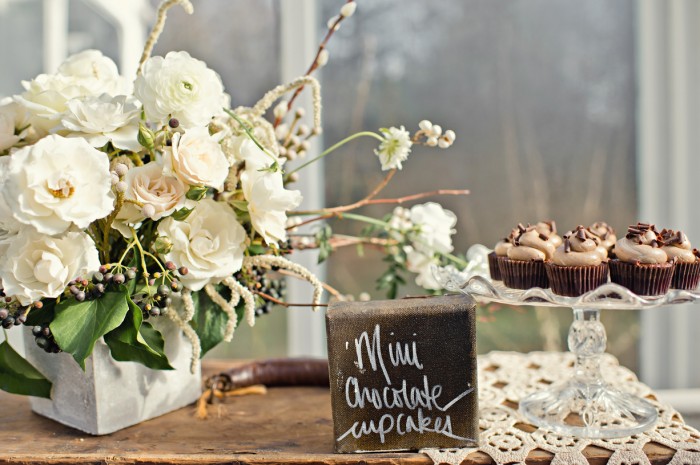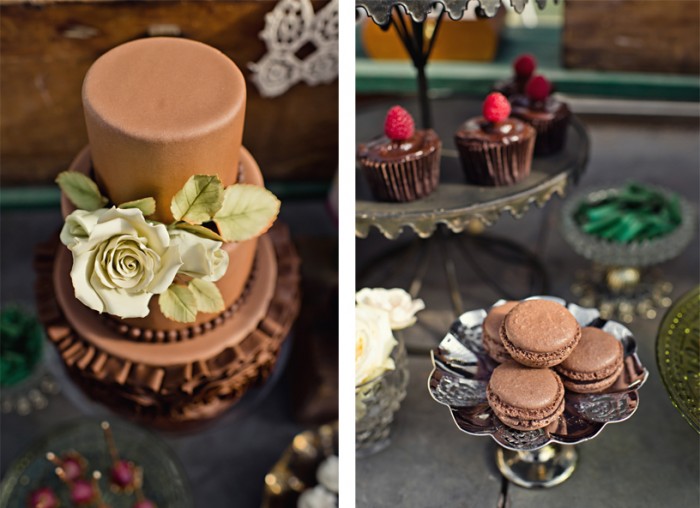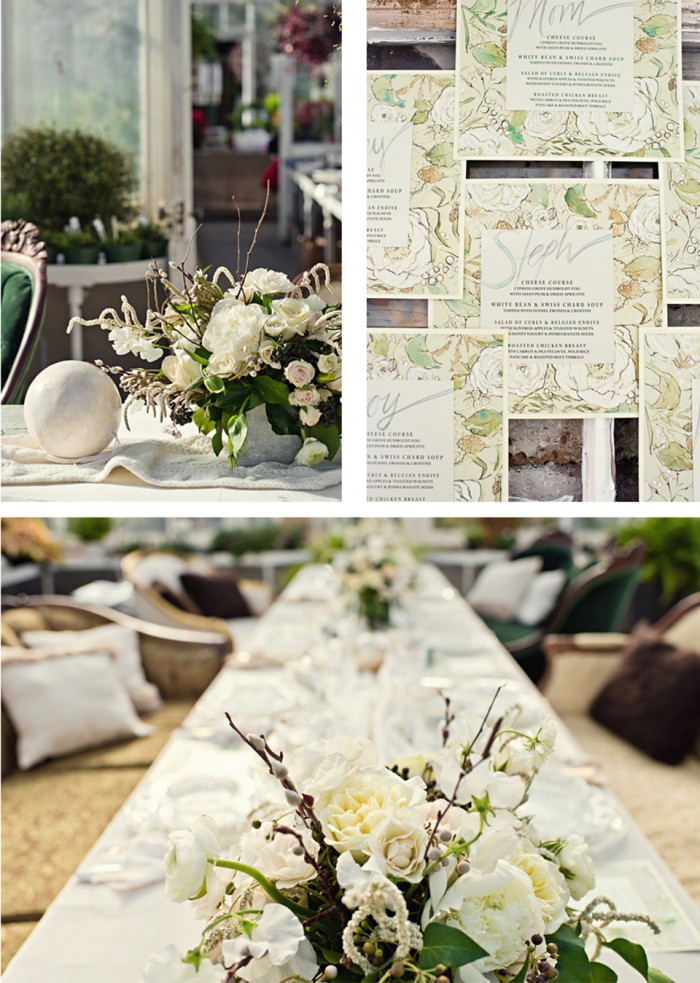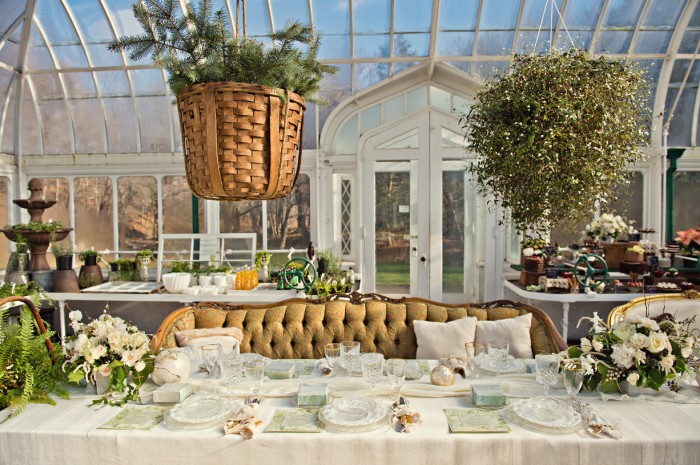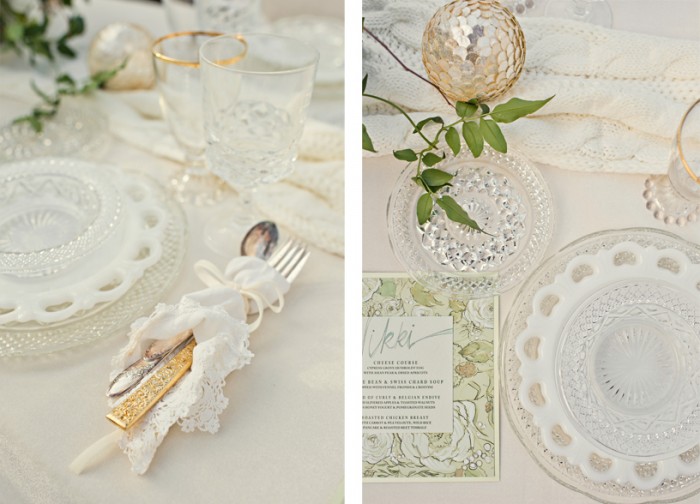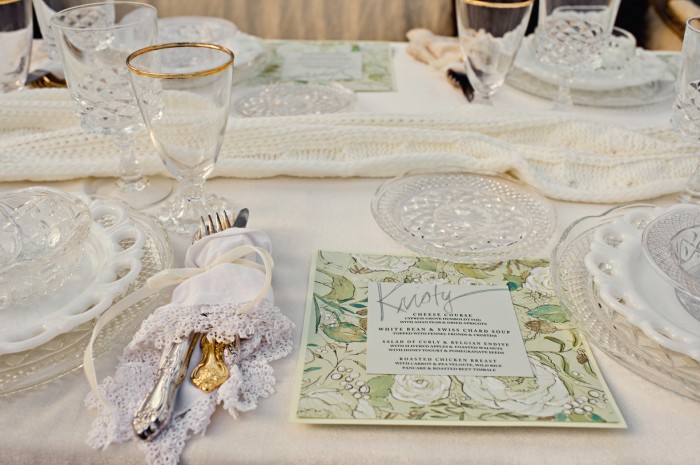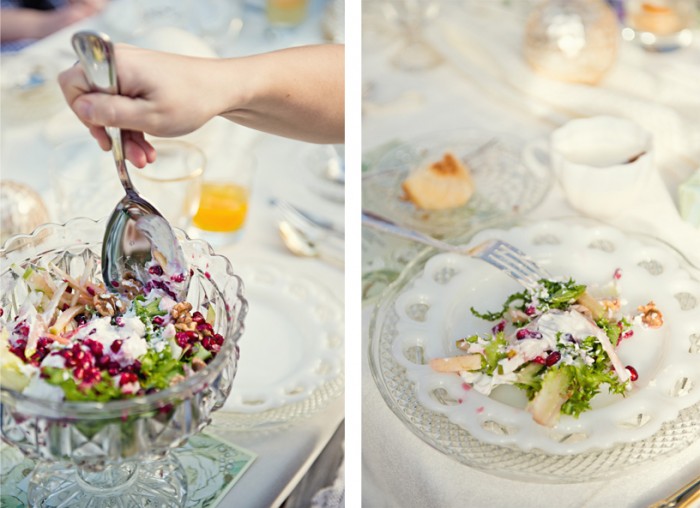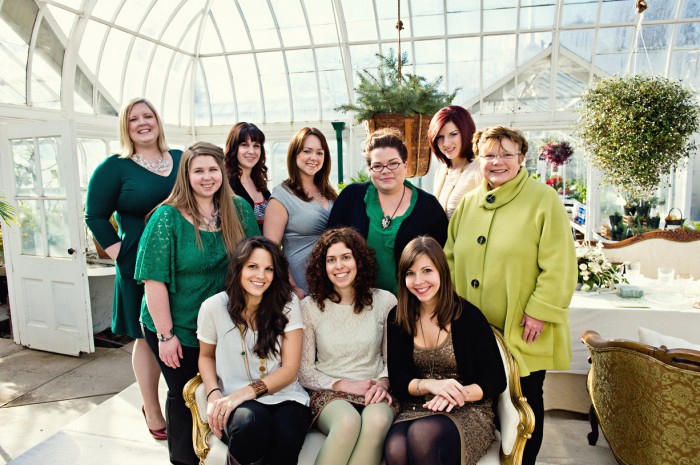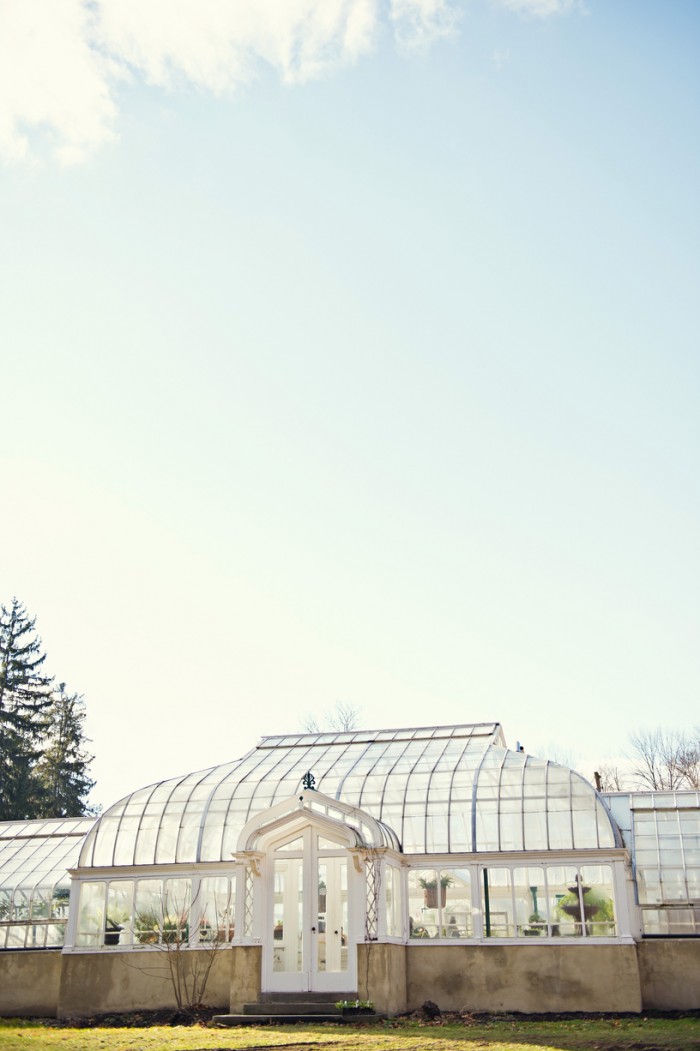 Thank you again Kristy Rice for the opportunity to be creative and work with you and such a talented group of professionals.
The Team
Swoon Over It Photography – Amanda Young (photography)
Momental Designs – Kristy Rice (custom stationery, styling, concept and design)
The Greenhouse at Hillside Farms (venue) ….best dairy fresh chocolate milk ever!
Sullivan Owen (floral design)
Maggpie Vintage Rentals (vintage rentals and styling)
The Couture Cakery (Sweets table and styling)
Grico's (catering)
LaTavola Linen (linens)
Featured in Utterly Engaged
Click here to see the feature and entire issue of Utterly Engaged.