It's not often I get the chance to make really crazy pretty cupcakes, but today I had so much fun doing it. I had the opportunity to work with the very talented Lori Hemphill who owns The Perfect Plan & Party Perfect in Lancaster. She has the cutest party and wedding accessory shop downtown, so be sure to stop by when you are in town.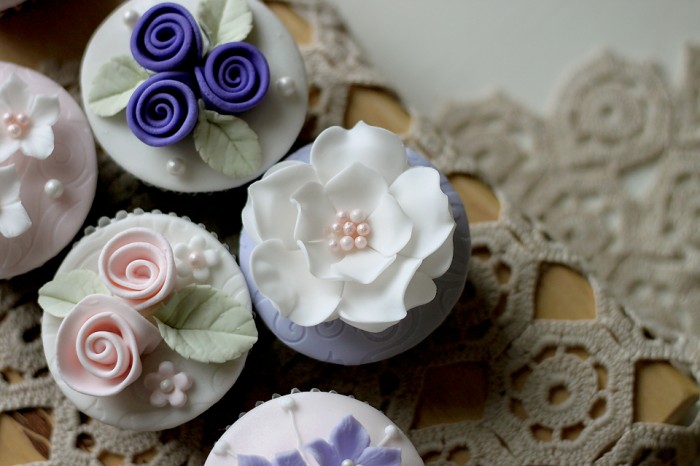 The shower color scheme included purples, pinks and white.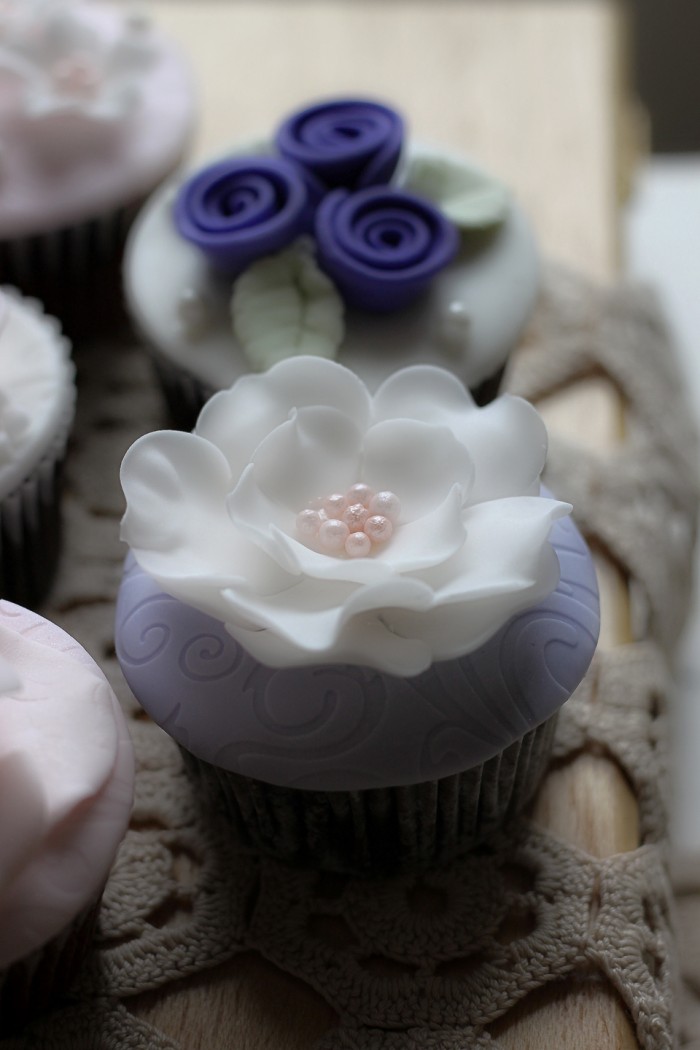 The cupcake flavors included white cake with fresh lemon curd filling and vanilla buttercream frosting, chocolate cake with chocolate ganache filling and red velvet cake with vanilla buttercream filling.