Today is my baby's 6th birthday. He always want to help me with my cake decorating but his job is still the official "cupcake liner putter inner". Basically he gets to put the liners into the cupcake pans. I'm sure in a few years he will be a great assistant. For his birthday, I always let him create and decorate his own cake. It's way more fun than eating something I make and he absolutely loves doing it. This year he created a cake with little fondant animals he made…all by himself. I did assist with buttercreaming the cake but the concept and decorations were all made by Blake. I'm so proud if him 🙂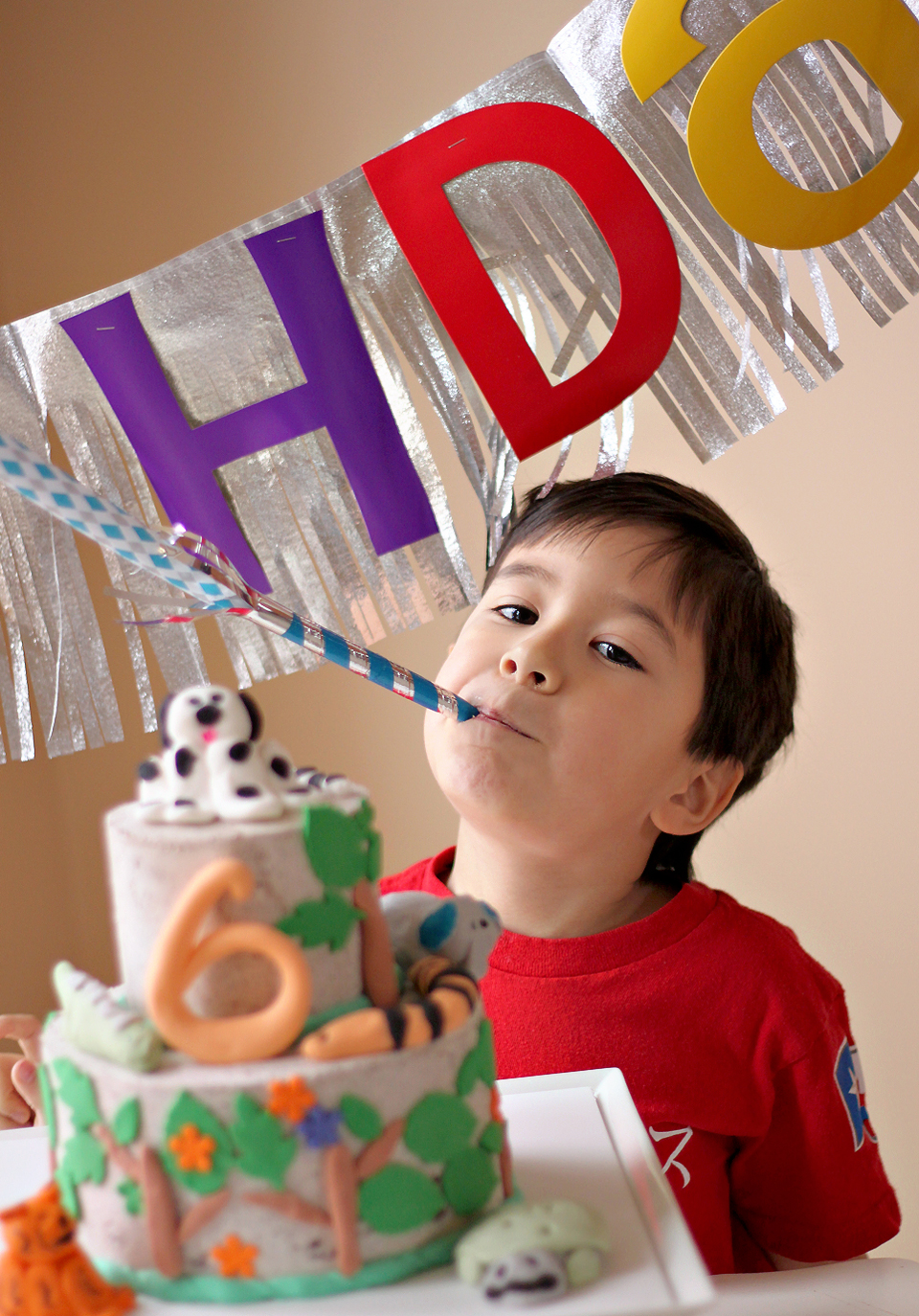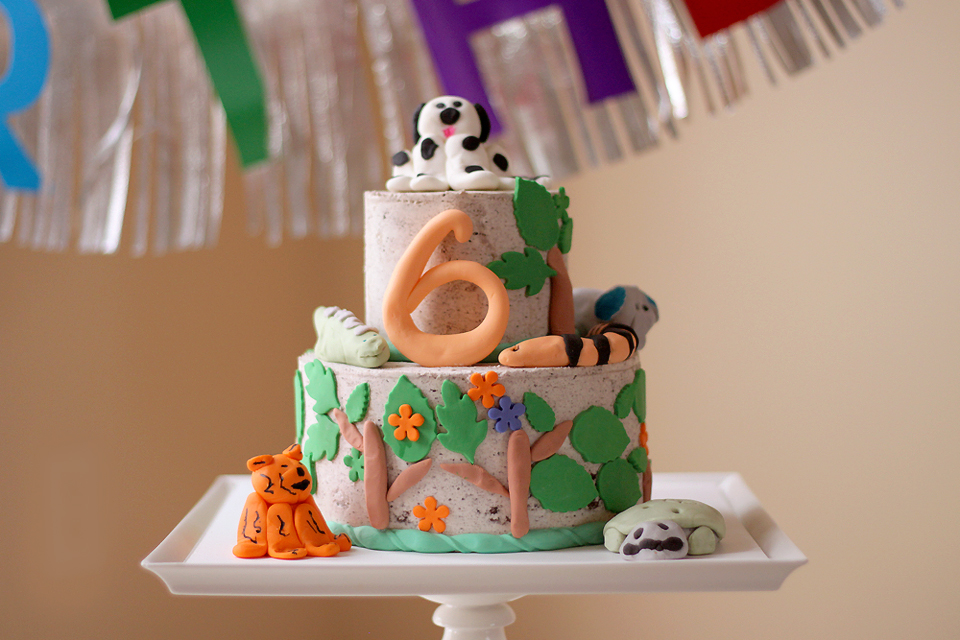 Cute little turtle and elephant below. The cake flavors were chocolate cake with Oreo buttercream and vanilla cake with Oreo buttercream.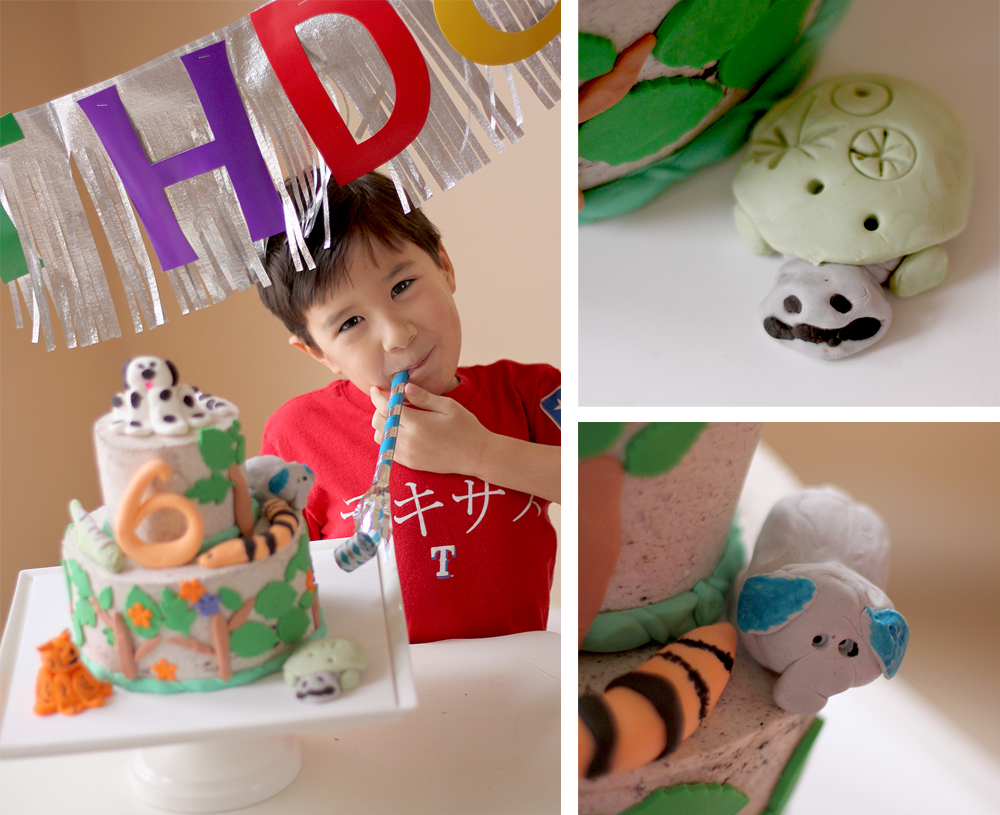 Scary tiger. He cut out all the leaves and made the trees and did a wonderful job decorating.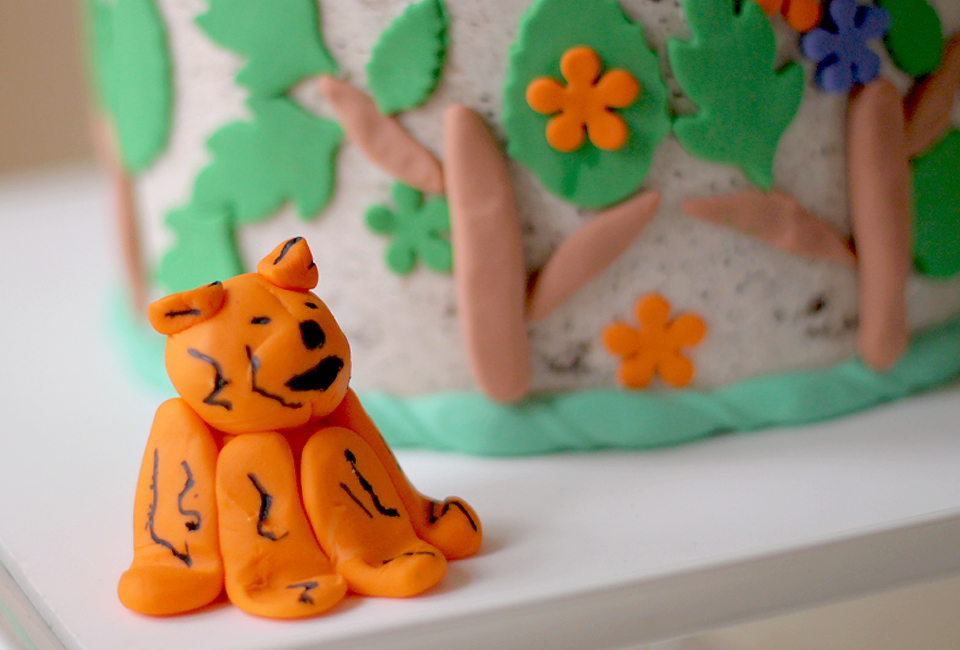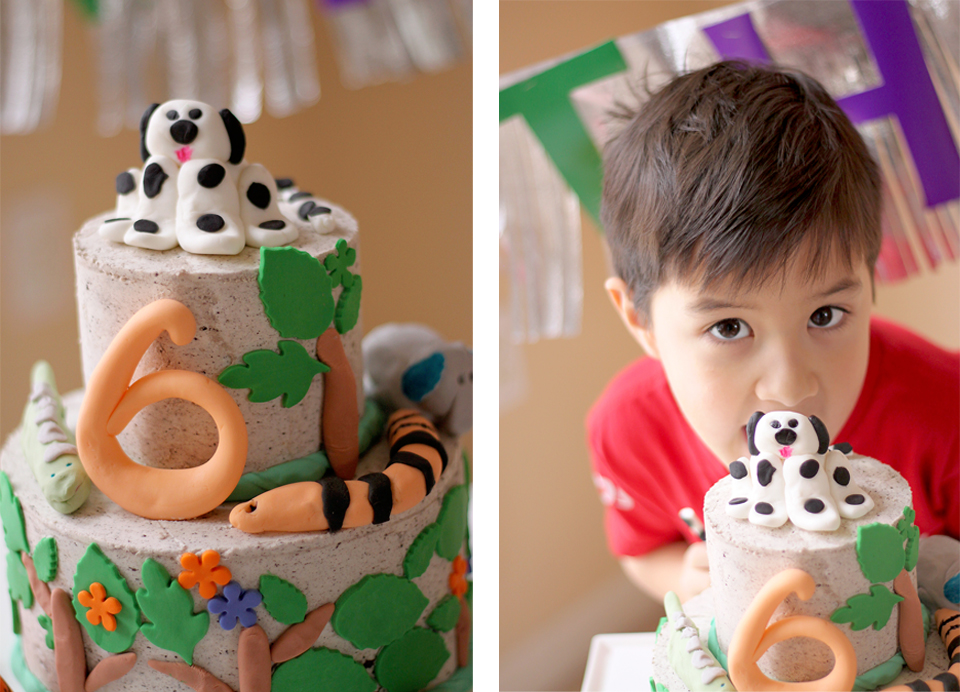 Happy birthday to the sweetest 6 year old around! Love you!