Last week I had the opportunity to take Karen Portaleo's class at Mother of Cakes Sugar and Cake Academy. I signed up for the class last year and really looked forward to learning from one of the best sugar sculptors in the world. Karen has showcased her talent on several Food Network challenges and is a true genius at her craft. The class project was announced about two weeks ago and it was a project Karen was introducing for the first time…a Geisha. The class included 15 students from around the world. Students from the US, Puerto Rico, Mexico and England were in attendance…pretty amazing. It was so much fun getting to know some very talented cake designers. So here we go.
When I envisioned my Geisha I knew I wanted to incorporate lots of gold. I also wanted to have the base color of her kimono to be a soft color so I went with a powder blue and accent it with vibrant colors including red and a deeper blue as well as other accent color including yellows and oranges. The entire sculpture was created with fondant and modeling chocolate. The only part that was not edible was under the kimono below the waist. If I were creating this for a client, that would be the area where the cake would be. We did not use actual cake so we could keep the piece for a long time.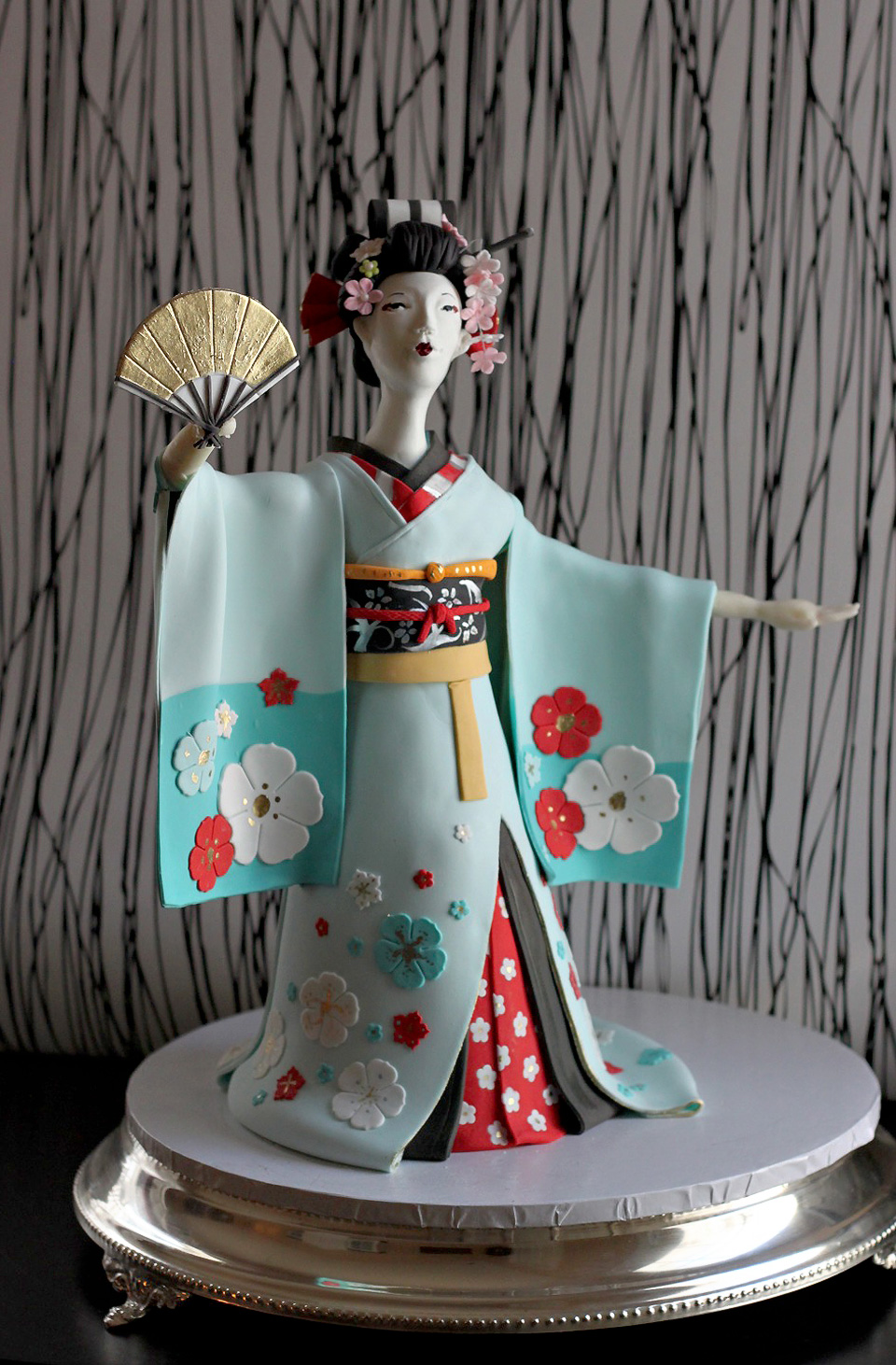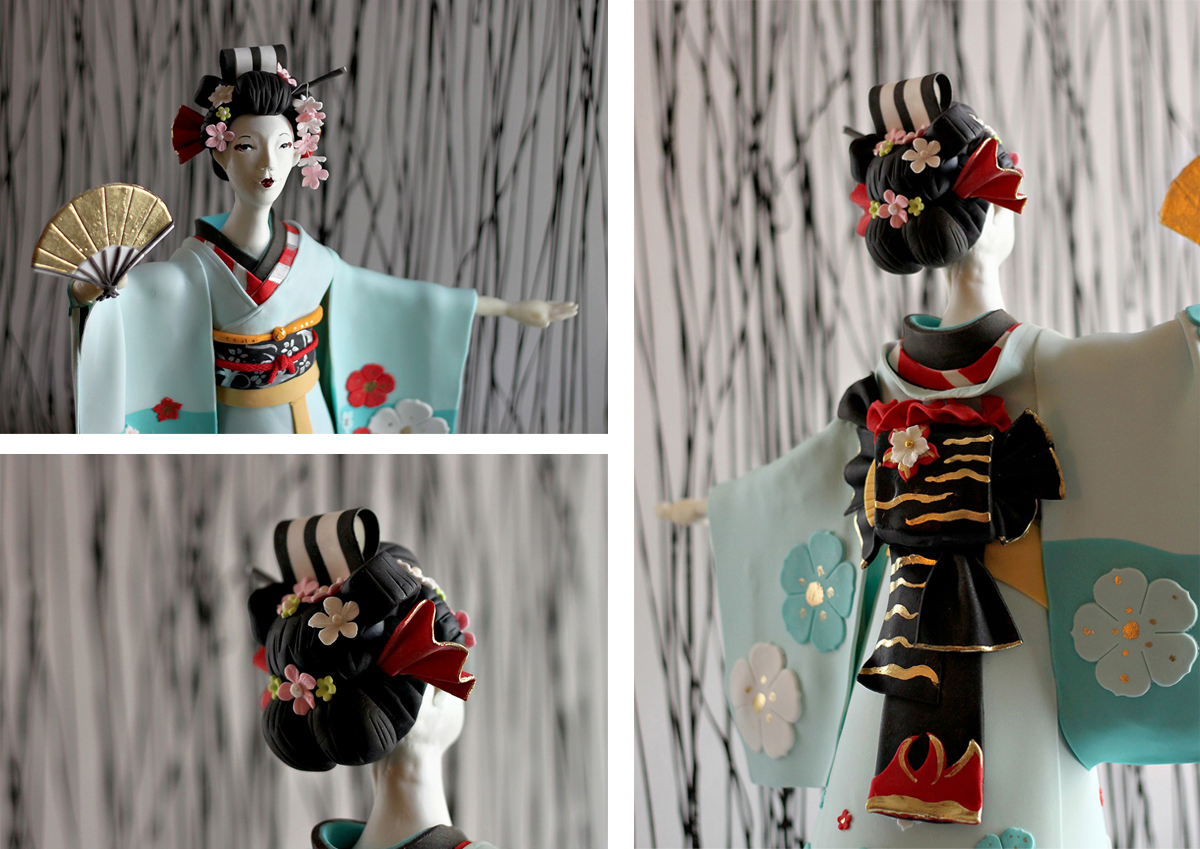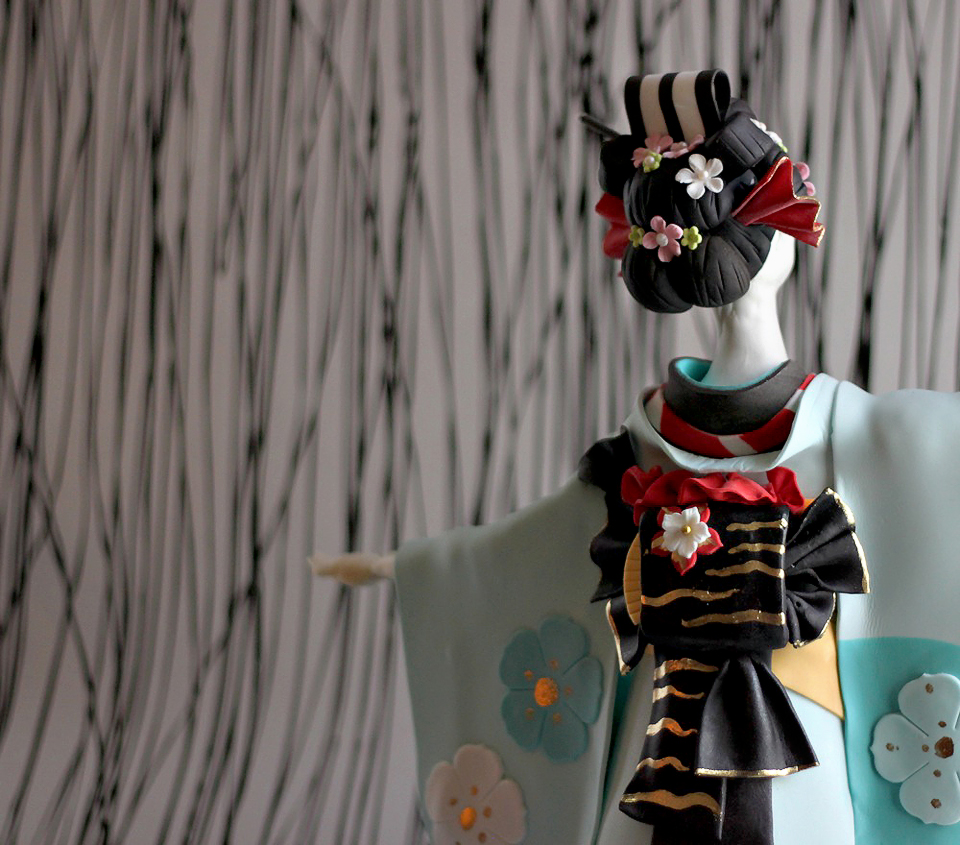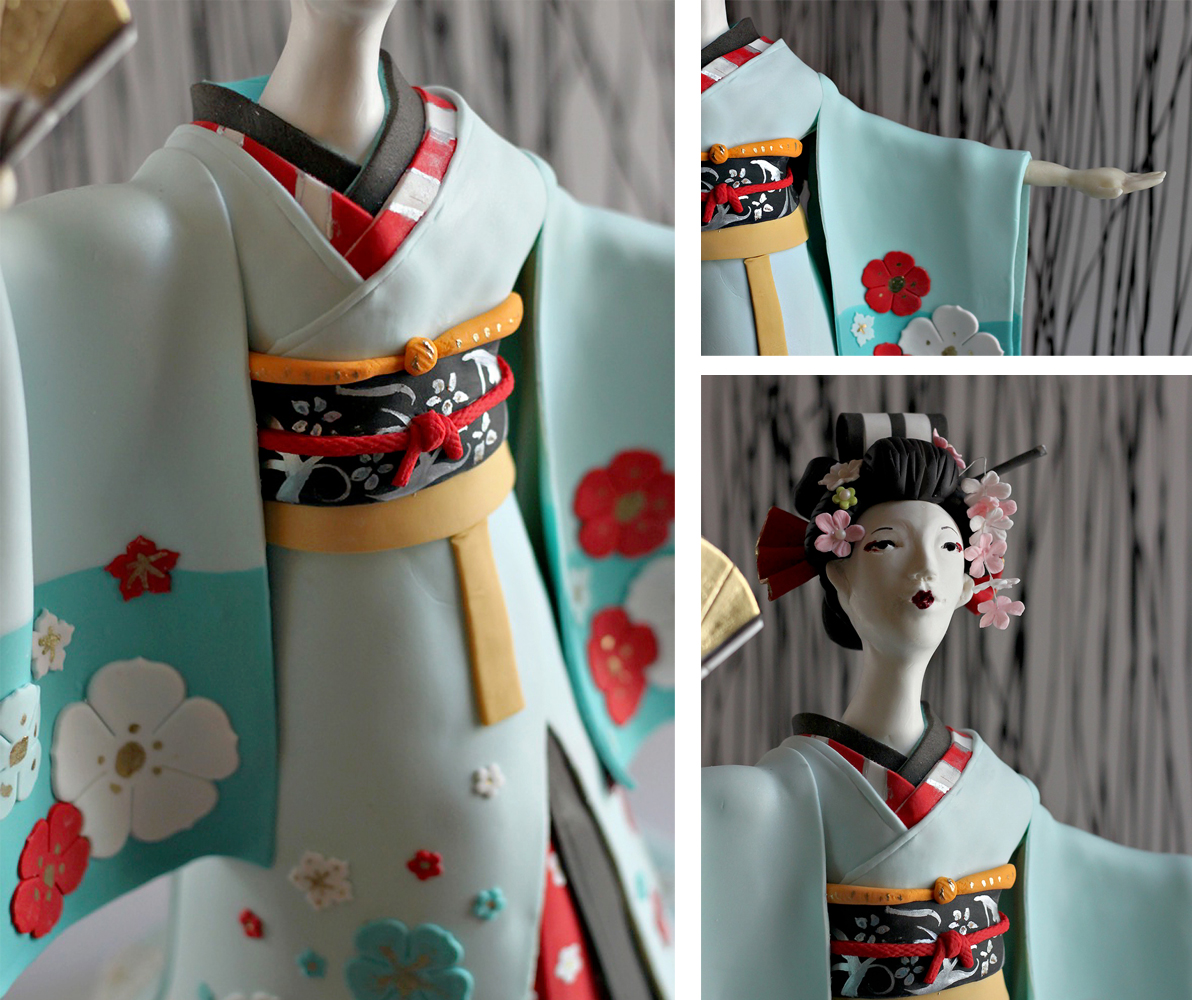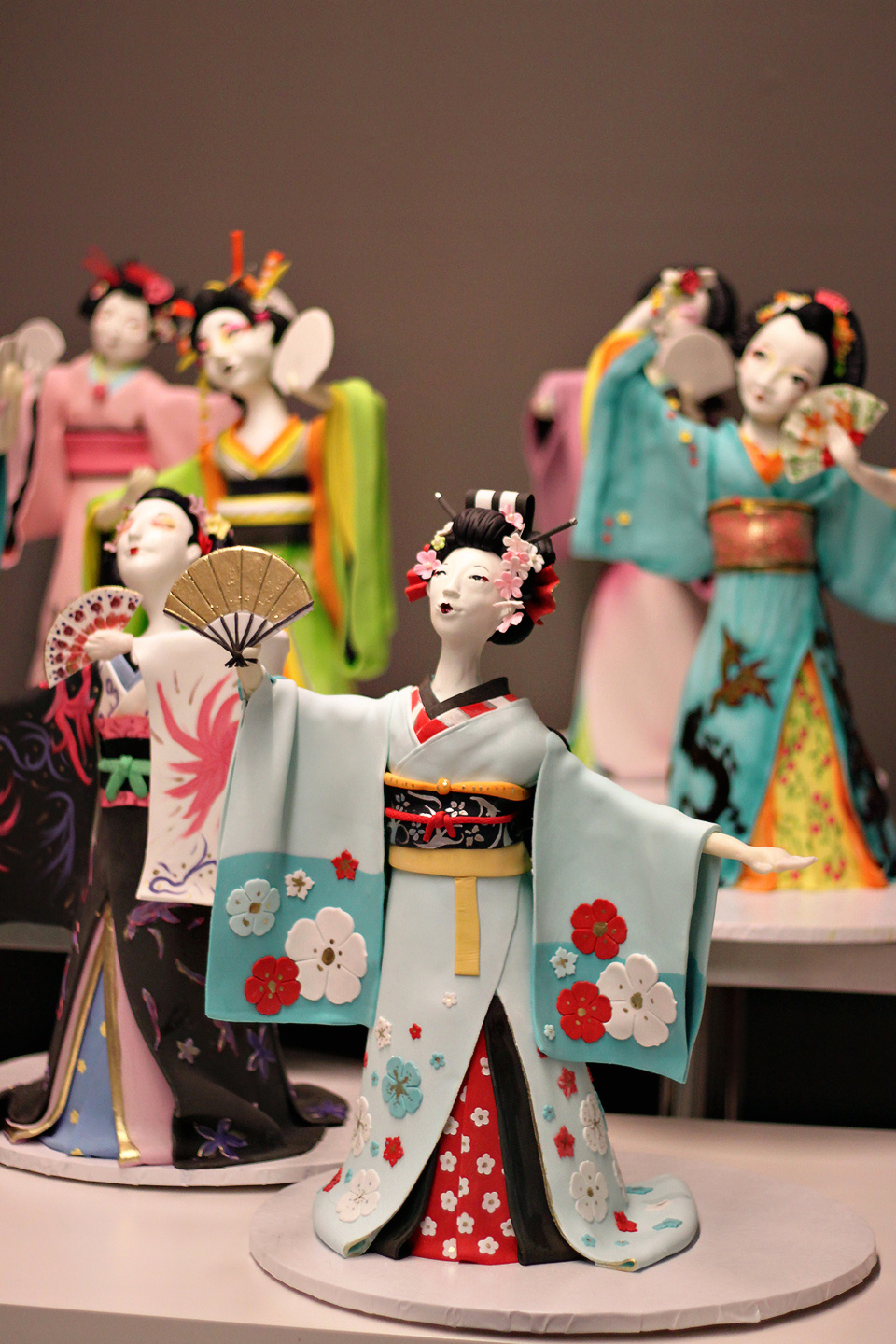 On the first day we worked on the bottom on the kimono. We worked on creating layers and draping.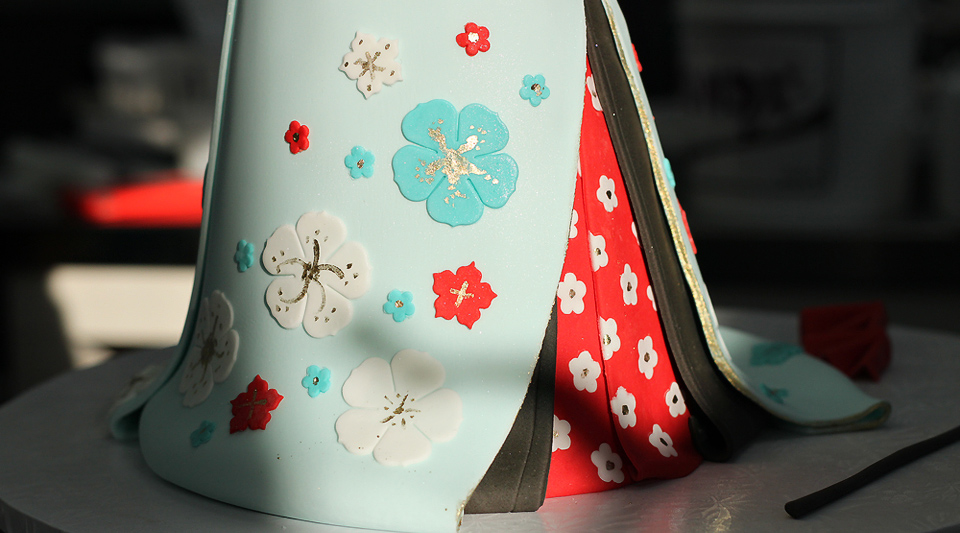 On day 2 we focused on learning techniques on how to sculpt the face. Karen is truly amazing. We practiced creating a face before we did the real one for our piece.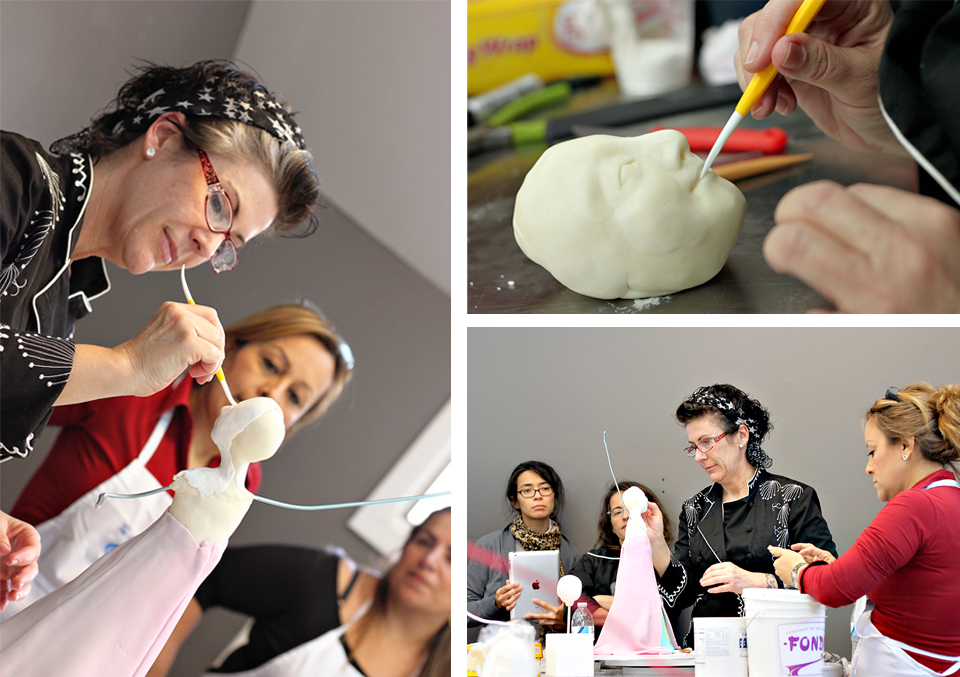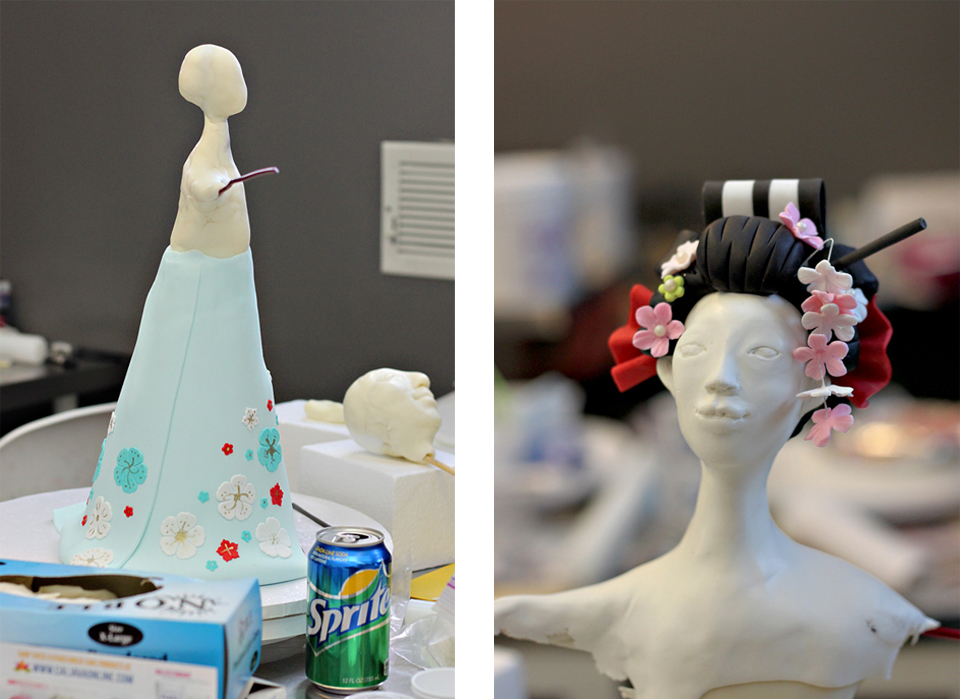 Here's Shelli who came from Arizona to take the class. Her Geisha was so cute and it was so much fun seeing how everyone created such different faces and shapes.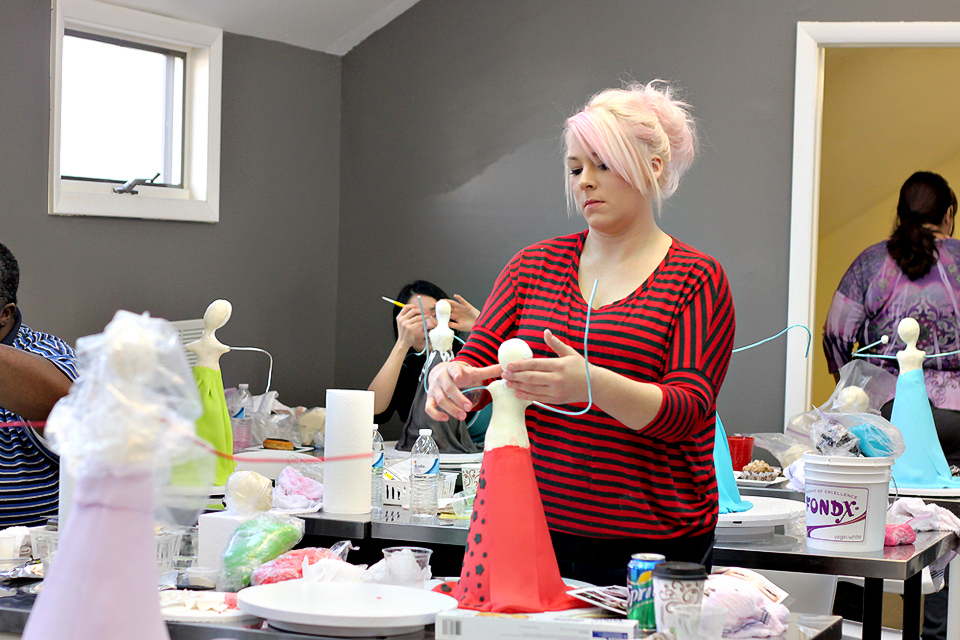 The final pieces are below. Just amazing!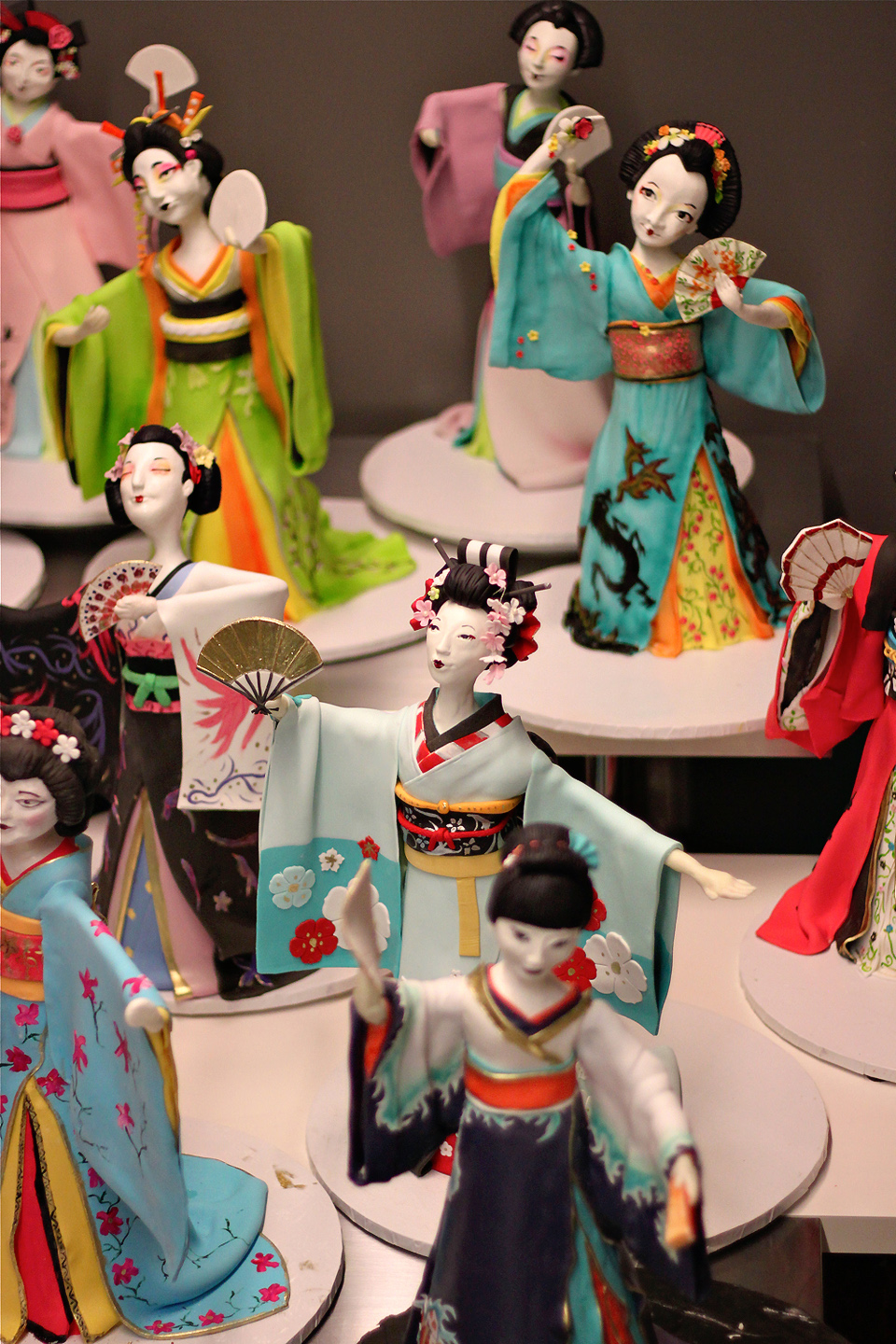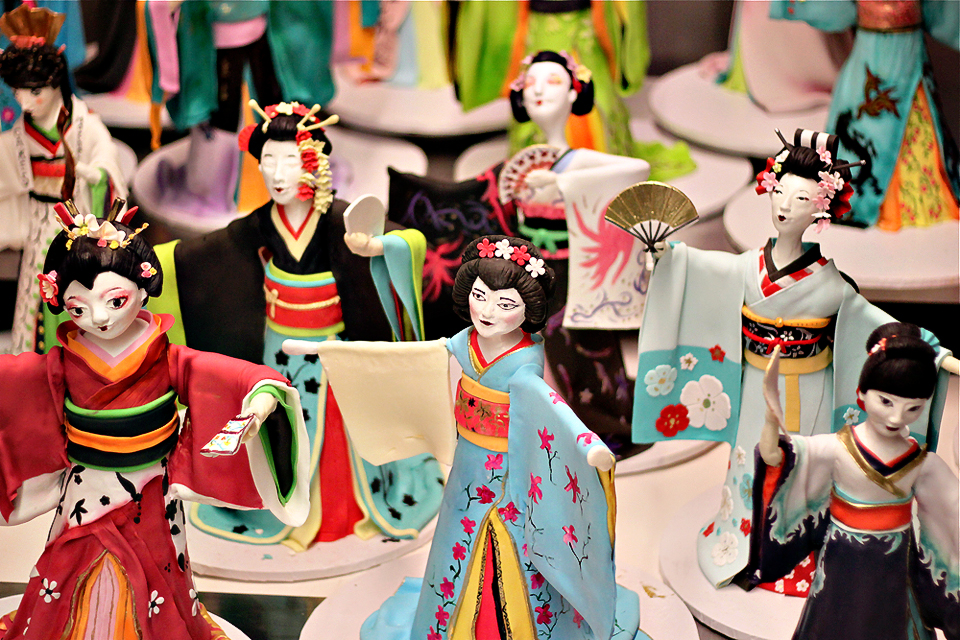 Here are Karen, Michelle from Michelle's Sugar Art from England and I. Karen is a wonderful teacher. She is incredibly patient…willing to share knowledge and just really nice.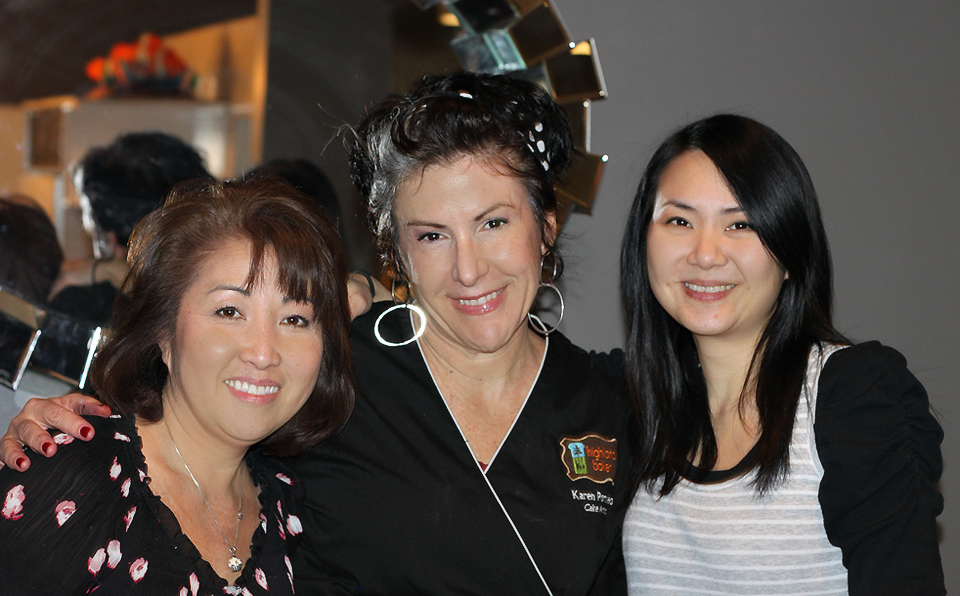 If you aren't familiar with Michelle with Michelle's Sugar Art, you really need to visit her site. She is also an amazing sugar sculptor. She was kind enough to do a life size hand sculpting demo with modeling chocolate after class. It looked real…not kidding. Here she is in action.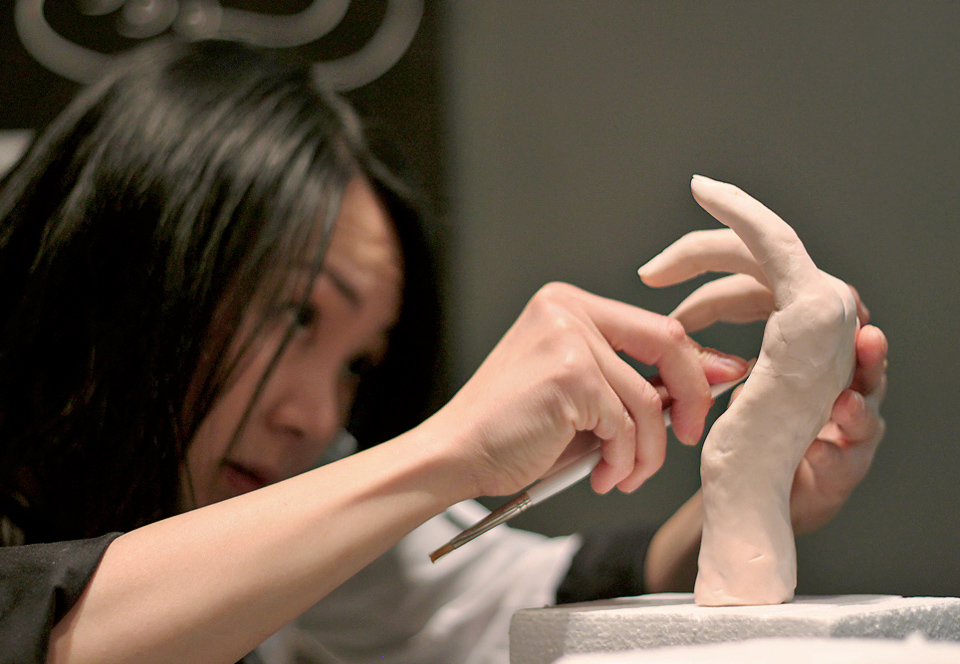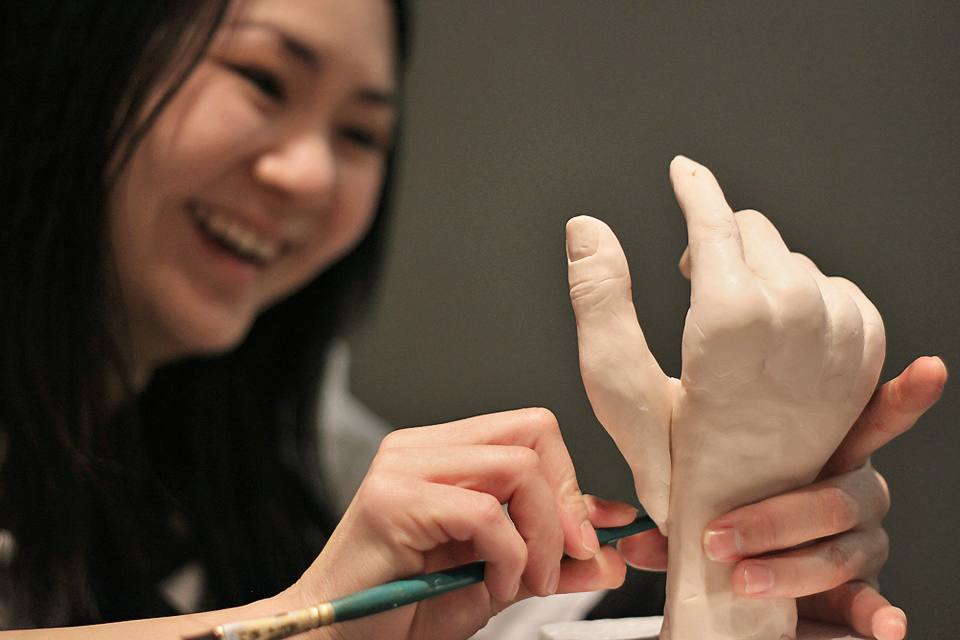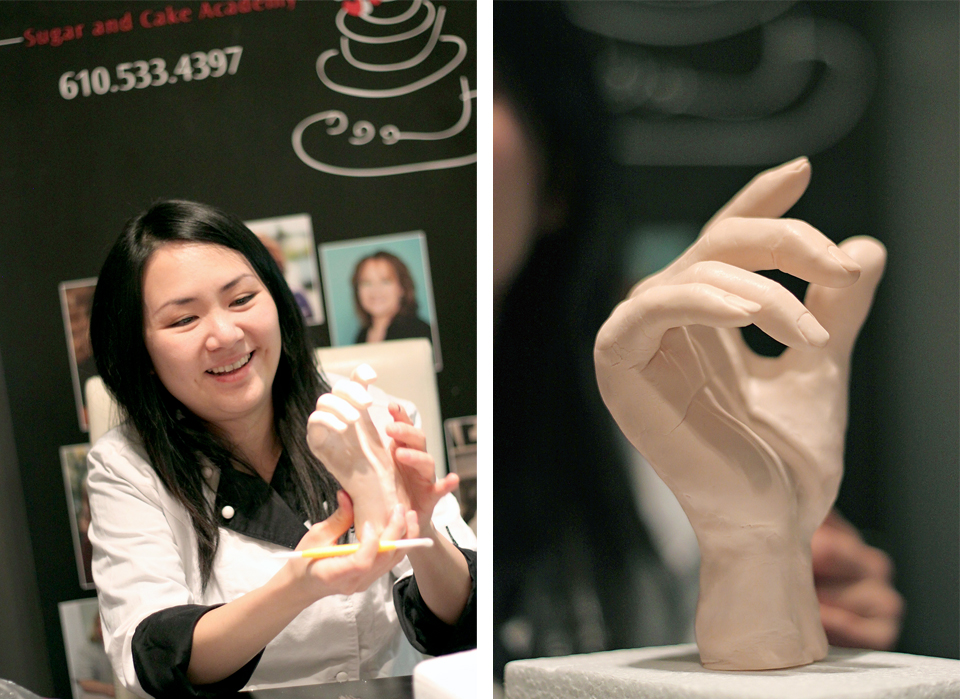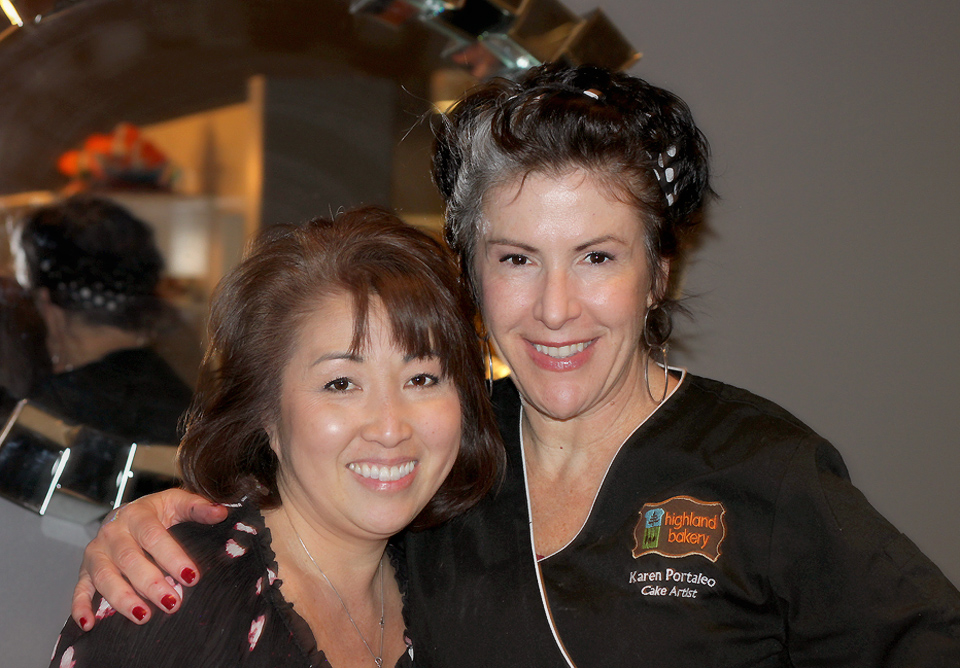 Thank you so much for sharing your gift with us Karen…you are an amazingly talented artist 🙂
Here are some websites you will want to visit.
Mother of Cakes Sugar and Cake Academy